This week we learn more about a progressive Victorian initiative – the Inspiring Women program. veski aims to identify globally competitive individuals and leading researchers and bring them to Victoria to foster an innovation economy. This exciting new program is targeted toward women in science.

***
veski and the Office of the Lead Scientist supports three-pronged program supporting women in STEM
veski's key partner in the inspiring women program, Lead Scientist of Victoria Dr Leonie Walsh, is adamant that we must access the entire talent pool within Victoria to deliver on economic growth, citing a current gap with inspiring women in STEM facing barriers when they take a career break to have children or take on other carer responsibilities.
The inspiring women fellowships, funded by the Victorian Government, help to bridge that gap by providing funding support to assist with the resourcing of research assistants, childcare, and other key activities needed to support current or future leaders to remain competitive in their field and continue to reach their full potential across the research sector.
Providing opportunities for early- to mid-career female researchers juggling career and family
The inspiring women fellowships, developed with the input of women and men who have been through similar experiences, are designed to support outstanding female leaders who are planning for, experiencing, or returning from a career break.
The three inspiring women fellowships, each worth up to $150,000, provide the opportunity to allow these female leaders to remain competitive in their field; enhancing the current talent pool and affecting cultural change. The recipients of the first round will be announced in late 2015.
Supporting women before, during, following a career break through flexible arrangements
The flexibility of the fellowships is key to enabling women to significantly enhance their research endeavours during a career break by allowing them to fund specific needs such as employing research staff to continue their research, using technology to remain connected and continue publishing their research, and accessing childcare when participation in interstate and overseas conferences is necessary.
While other external programs and initiatives only focus on supporting women upon their return to research, Victoria's inspiring women fellowships are uniquely positioned to support women before, during and following their career break through more flexible arrangements.
Fellowships funded by the Victorian Government form part of the broader veski inspiring women program
As part of the veski inspiring women program – an action-focused and broad ranging program to support, inspire, and inform Victorian women through partnerships with government, industry, community and academia – veski is, during 2015 delivering a suite of initiatives supported by the Office of the Lead Scientist. We are particularly proud to be delivering the flagship activity – the inaugural inspiring women fellowships – as well as two other planks funded by the Victorian State Government: inspiring women industry internships for female honours and masters students in STEM disciplines; and a dedicated inspiring women web portal assisting researchers to identify resources, information and opportunities that support their career progression.
Complementary best-practice policy templates, code of conduct, self-development event series
The initiatives supported by the Victorian Lead Scientist complement veski's broader inspiring women program which aims to support veski's strategic goal to achieve 50 per cent participation by women in all veski programs and activities (including fellowships) by 2016.
veski is also developing a women in science code and examples of best practice policies including templates (where appropriate) for adoption by institutions. And already proving a drawcard are our regular professional development and networking opportunities for women in science, research & innovation.
First event – overcoming gender bias, managing career interruptions – attracts 200+
A series of quarterly, large-scale open-invitation gatherings united under the umbrella of the veski inspiring women professional development and networking event series began in December 2014, targeted at men and women across gender equity committee members, early-to-mid-career researchers, research office administrative staff, females in industry with a background in STEM, and anyone interested in inspiring Victoria's future female leaders.
At the inaugural event, more than 200 women with a background in STEM gathered on a Monday lunchtime to discuss overcoming gender bias; planning for and managing career interruptions; transitioning from academia to industry; and supporting women in STEM.
As part of evaluation of the event veski asked attendees to provide further feedback for the preferred topics for future events and they nominated: Marketing Yourself, Mentoring and Networking.
At the second event, held in March 2015, a point previously shared by Professor Bob Williamson AO, at the inaugural event was unpacked by a panel of speakers. The point was: "Gender Equality: It's not a female issue, it's an 'everybody' issue".
Topics of mentoring, networking, promoting yourself bring successful event series home
At the third event, held on 1 June 2015, veski broached Mentoring and Networking, two of the top-three topics as rated by the largely-female STEM audience as areas in which they are seeking professional development.
At the fourth event, on 14 September 2015, veski delivers the theme: Promoting yourself – marketing your talents. This topic was the most highly rated by the audience at the first veski inspiring women professional development and networking event.
veski inspiring women participants are invited to attend the veski end of year wrap up event on Monday, 30 November 2015 to celebrate and acknowledge participants of all veski programs & activities held throughout 2015 and mark another year in which veski has inspired innovation across Victoria.
***
About the author: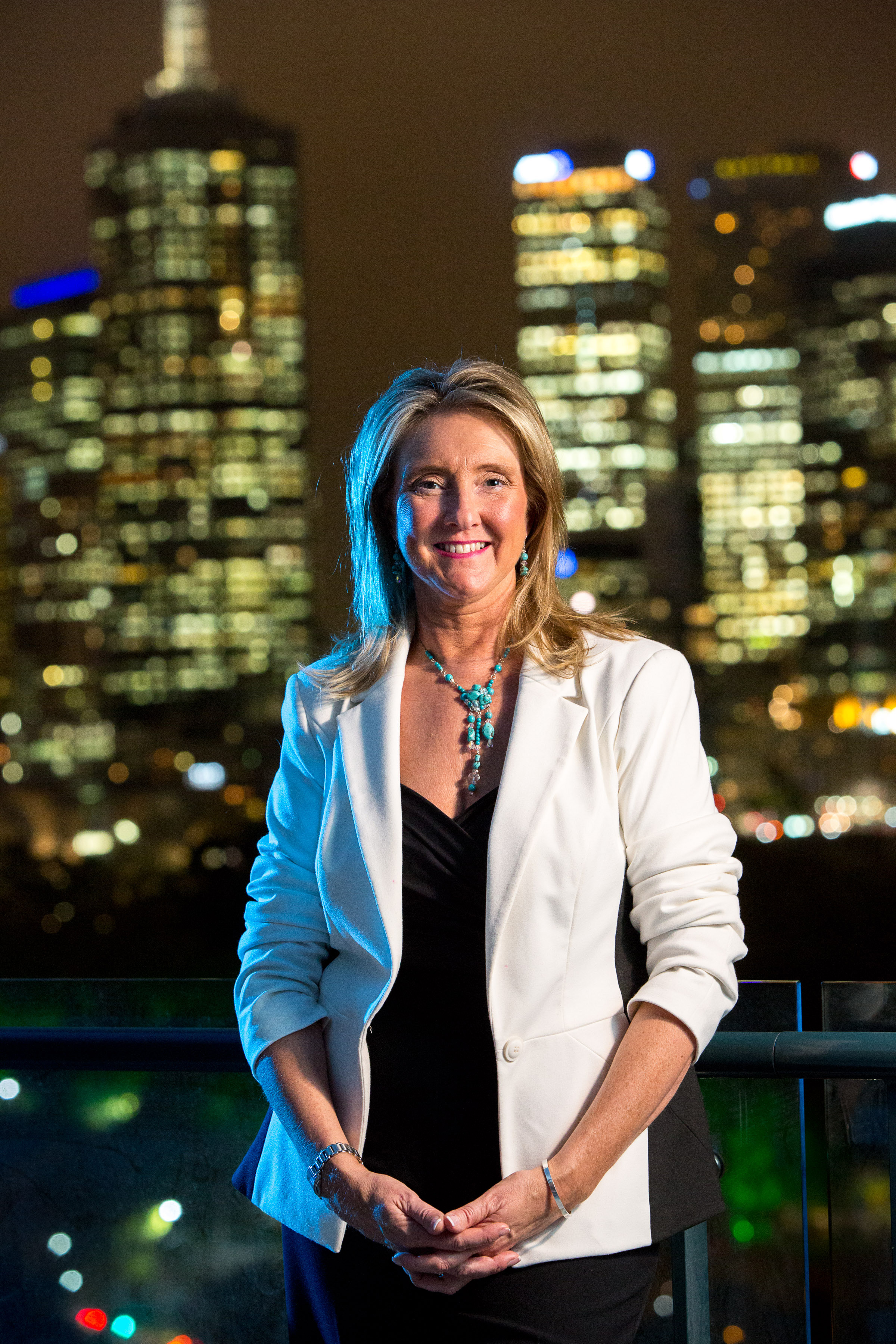 Over the past 11 years, Julia L Page has overseen the growth and expansion of the prestigious veski – inspiring innovation programs and been responsible for awarding 23 veski innovation fellowships valued at over $4 million and returning more than $40 million of value to the State of Victoria. Ms Page was appointed veski chief executive officer in 2004 after a career spanning the public, private and philanthropic sectors in Australia and the UK. She completed a Bachelor of Science in Information Business Systems Technology at the University of Essex, before beginning a career in IT sales and strategic planning; skills she continues to draw and build on in her current roles. As well as leading the team at veski, Julia is actively involved in the community. In 2010, she oversaw the establishment of the LUCRF Community Partnership Trust – the community grants arm of LUCRF Super – Australia's first industry fund. She has held the position of Company Secretary to the Trustees of the Caulfield Racecourse Reserve since 2010 and is a Council Member of St Vincent's Hospital Foundation – Melbourne.