I was lucky enough to spend the first three days of November at "Junket", an "un-conference" run by the team from junkee.com. Two hundred of the best and brightest young minds in Australia came together to talk about the issues that are important for Australia today and for our future. No slides, no speakers, no set topics or schedules. The delegates set the agenda by giving 60 second pitches on their ideas and issues, and forming discussion groups around these themes.
First, the good news is that science, engineering and technology were well-featured in the agenda. We had sessions on 3D printing, autonomous robotics, climate change and renewable energy, diversity in technology, electronic surveillance, getting kids into coding, women in STEM, making science "cool" and science funding. On such a diverse agenda, addressing issues from domestic violence to refugees, the number of people pitching for science and technology was impressive. In such a packed agenda, it was not even possible to go to them all. Even more exciting was that delegates from very diverse backgrounds came to the sessions focussing on the science-related issues.
More good news!
The second piece of good news is that there was a good male/female mix amongst the delegates in general, but also about a 50/50 split in the delegates from the STEM fields. These included some very cool ladies forging ground for women in STEM. Some examples include Sarah Moran from Girl Geek Academy, Kelly Tagalan from Code Club Australia, Michelle Cheah from Engineers without Borders Australia, and some women who are making names for themselves in traditionally male-dominated fields, such as oil and gas engineering, construction engineering, aviation and aerospace, and physics.
Dr Nikki Stamp (the cardiothoracic surgeon behind #ILookLikeASurgeon) and Laura Stokes (a social entrepreneur and founder of TedxSouthBank) hosted a session on Gender Diversity and the Gender Pay Gap. This was a well-attended session with about 30 of the 200 delegates showing up, despite there being 10 other concurrent topics. It was also great to see how many men were interested in this session. One male attendee eloquently stated "Gender diversity is not a 'women's problem', its everybody's problem."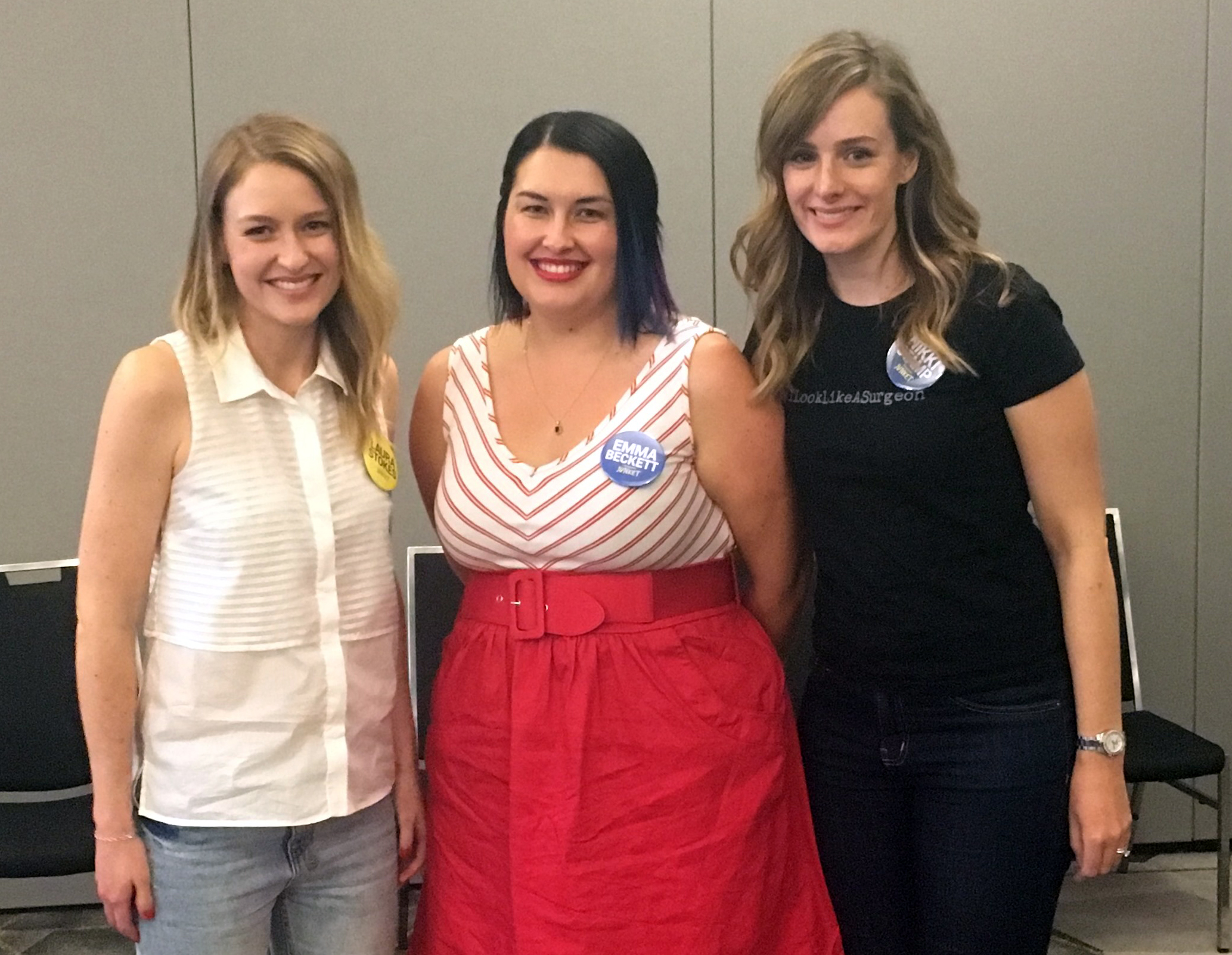 Not just science
In a way, it was helpful for me as a woman in science to hear that people find the gender divide hard in all industries. Even though such a topic could easily descend into a complaints session, I felt I came away with some practical actions I could take and some insight into the problem. Delegates had great ideas for developing programs to partner women with mentors, and advice on supporting your fellow women in the workplace, rather than pulling up the ladder behind you.
We also discussed small every day actions can help to address the gender pay gap; one delegate suggested women talk more about their pay situation (taboo I know!) to make the gap more transparent, getting more informed on your pay and leave rights in your institution, challenging ingrained biases on a daily basis. Even adjusting our everyday language to stop saying sorry so much!
Several of the technology researchers talked about how diversity in technology reflects the diversity in the makers of the technology. If we lack the gender diversity in these teams, we might produce technology that does not deliver to half of its target audience, or we may ingrain unconscious bias into artificial intelligence systems.
Talking women in STEM
In the session on women in science, technology, engineering and mathematics (STEM) hosted by Sophia Frentz (PhD student at Murdoch Childrens Research Institute), I was surprised to find out that many universities in Australia do not have any kind of women in STEM association or society, even though they must be all teaching STEM to women. Delegates shared stories of the successes and failings of such programs in their institutes and the delegates were equipped with lots of tools going forward to try and improve this situation.
We discussed how time-poor researchers, academics and student may not want to take the time out to participate in women in STEM events, associations and mentorship programs. However it was agreed that we need to be the change we want to see in the future, and that we simply must find the time to get involved if we want to see any change.
Junket inspiration
Overall, Junket left me inspired. It has reminded me that science and technology are not disconnected from society, but reflective of it and responsible to it. I am heartened that people outside the field understand our struggles with funding, perception and diversity, and I am pleased that there are so many people interested in changing these issues for the better.
About the author: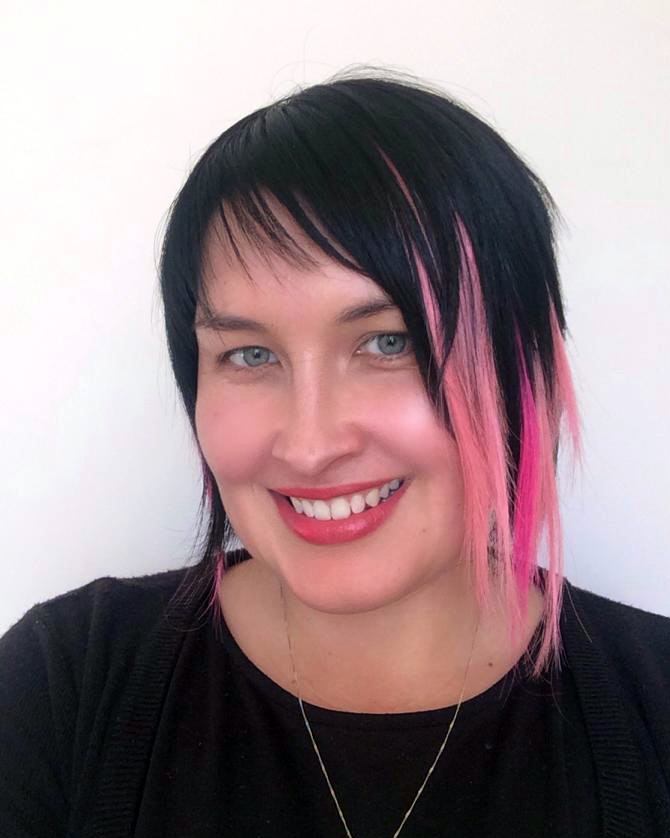 Emma is a PhD Candidate (Food Science and Human Nutrition) in the Human Molecular Nutrition Laboratory at the University of Newcastle and is a CSIRO OCE Scholar. Her researcher focuses on the interaction between nutrition and genetics. Prior to commencing her PhD, Emma spent 5 years working in Immunology and Microbiology at the University of Newcastle. She holds a Bachelor of Biomedical Science (Honours), a Graduate Diploma in Clinical Epidemiology and a Masters in Science Management. She is very passionate about science communication, science literacy and the place of science in society, and likes baking more than a nutrition student should.