Every day we see the powerful value that women bring to our own business. As an employer of choice for women we are also a significant supporter of women across diverse industry sectors including science, technology, engineering and mathematics (STEM). We know that more women in business means more points of view, more depth of experience and more inspiration for the next generation of female business leaders. As the biggest business bank in Australia, National Australia Bank (NAB) sees women starting, leading and growing businesses in our economy every single day. There are however many challenges within different industries; this includes the financial services and medical research sectors. Although different, we have much in common notably creating a gender balanced representation of women in senior positions.
At NAB we aim to continue to create an inclusive workplace where women can grow their careers as leaders. The representation of women in executive management positions is continuing to rise, but there is still much more to be done. Having gender balanced perspectives supports innovative, creative and newly imagined possibilities. This is why when Women in Science Parkville Precinct (WiSPP) reached out to NAB to share our gender diversity strategy and help support the creation of ideas to impact leadership opportunities for women, we knew this was a call to action for us to create a partnership and collaboration for a greater good! In combining forces, we looked to create new ideas and solutions. This was an opportunity to try something different, something which would create a focus on becoming better connected to our customers illustrating our shared value proposition with regard to issues relating to gender equity.

With NAB executives paired with mentees from the medical research and science sector, this program will provide participants with a leadership development experience. There is no doubt this will be a learning opportunity for both groups. Both parties are encouraged to experience a 'cultural workplace exchange' to better understand each other's working environment and support existing individual challenges.
Women continue to shoulder most of the household duties and child care responsibilities, regardless of income or career status. And, taking time out to have children is a key barrier to women having sufficient retirement savings. There is no such thing as work-life balance, just life. It is important that both men and women can access the appropriate support.
On International Women's Day last year, we made our 12-week paid parental leave entitlement more accessible to new dads and other non-birth parents. Giving fathers time off allows childcare needs to be met without placing the burden of care explicitly on women. This in turn supports women in business.
We all have a role to play in achieving gender equality. Think about the assumptions you make and the behaviour you walk past. Call out poor behaviours. Tell event organisers you will only speak/attend an event if there is equal representation of men and women. Make sure hiring decisions are made by interview panels of men and women. And, think about how you role model inclusion in your teams.
Listen up, join the conversation and, take action to make a difference.
About the author: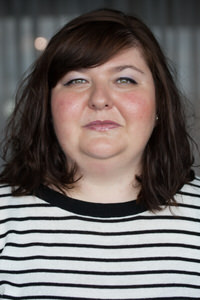 Antoinette Totta is a Senior Inclusion & Engagement Consultant at NAB and has over 16 years' experience spanning a broad range of strategic and tactical operational, HR and diversity functions with a reputation for delivering innovative solutions to people challenges. Antoinette is the National Chair, Connecting Women, NAB Employee-Led Network Group which focuses on the Gender Agenda and known for her organisational, commercial awareness with a strong customer focus and relationship management, working collaboratively to deliver effective results. Antoinette has held external Committee of Management role's and was a finalist, NAB Women's Agenda Leadership Awards, Emerging Leader in the Private Sector – 2013.