This week's post comes from Louise Johansson who leads the development and implementation of the diversity and inclusion strategy and policy at the Walter and Eliza Hall Institute (WEHI). Women in Science AUSTRALIA would like to congratulate WEHI Director, Professor Doug Hilton who was recently honoured in the Queen's birthday awards as an Officer of the Order of Australia for his service to medical research, especially his advocacy for gender equity and young researchers.
***
The Walter and Eliza Hall Institute of Medical Research has been making discoveries for humanity for 100 years. Yet, this is a blink of an eye when juxtaposed against the 40,000+ years the Wurundjeri People of the Kulin Nation have been connected to the land on which our institute stands. The institute proudly acknowledges its commitment to address the needs and priorities of Aboriginal and Torres Strait Islander peoples.
Taking Action on Equity
The Walter and Eliza Hall Institute is already proud to be recognised as a leader on equity in the medical research sector. With our Director Professor Doug Hilton at the helm, addressing gender equity has been embedded into the DNA of our organisation.
But our responsibility to address inequity doesn't stop at gender. We are committed to ensuring our institution reflects the diversity we see in Australia and playing our part in tackling inequality in life outcomes. We know that to achieve this vision, the institute must contribute to 'Closing the Gap' for Aboriginal and Torres Strait Islander peoples.
Reconciliation a national priority
The statistics are stark. Life expectancy for Aboriginal and Torres Strait Islander people is 10 years less for men and 9 years less for women compared to non-Indigenous people [1]. Acute Rheumatic Fever and Rheumatic Heart Disease is a significant cause of disease among Aboriginal and Torres Strait Islander children [2]. After age-adjustment, Aboriginal and Torres Strait Islander people are more than 3 times as likely as non-Indigenous people to have diabetes [3].
Reconciliation Action Plan
In recognition of our responsibility to tackle this inequity, the institute made a formal commitment to the reconciliation process and joined Reconciliation Australia's Reconciliation Action Plan (RAP) program.
Our first RAP was published in 2014 with the aim of building a strong foundation across the three pillars of Respect, Relationships and Opportunities. This foundation was vital to understanding how we might best make a contribution to the reconciliation agenda and ultimately address disparity in health outcomes.
Pillar 1: Building a culture of respect
Our aim is to build an organisation that values Aboriginal and Torres Strait Islander people, culture and history, and create an environment where Aboriginal and Torres Strait islander people feel supported and their voices are heard. One way we have sought to increase knowledge and understanding amongst our institute community is by holding an annual series of reconciliation seminars on Aboriginal and Torres Strait Islander health and broader cultural and societal issues. Our latest seminar was from award winning author Bruce Pascoe (Bunurong, Yuin and Tasmanian heritage)
Pillar 2: Relationships
A banner that greet visitors to our institute states:
The institute aims to actively involve Aboriginal and Torres Strait Islander communities, organisations and stakeholders in developing our reconciliation activities and setting priorities.
We have made a significant investment in building strong, mutually beneficial relationships with Aboriginal and Torres Strait Islander leaders and organisations. A key message is that although we are holders of much western scientific knowledge, we are not the experts in this space. Our job is to listen respectfully and with humility to ensure we live our engagement pledge. "Nothing about us without us", a slogan from the equality movement has real resonance here.
Pillar 3: Creating opportunities
Our strategic goal to Attract and develop exceptional people has spearheaded our commitment to gender equity and is also a key driver of our reconciliation work.
We have a significant role to play nurturing the next generation of Aboriginal and Torres Strait Islander scientific leaders. One of our proudest achievements has been the establishment of a partnership with the CareerTrackers Indigenous Internship Program.
As the first Medical Research Institute to be involved on the program, we have supported five young talented Aboriginal and Torres Strait Islander science undergraduates on multi-year internships in our laboratories.  Of these five students, four have been outstanding young women.
Supporting Indigenous women in science
The institute is already seeing the potential of the program to create meaningful career pathways. One of these outstanding young scientists is Kristy Meiselbach (Gunditjmara), who in 2016 progressed onto her honours year at the institute. Kristy works on pancreatic cancer with Dr Tracy Putoczki and Associate Professor Peter Gibbs and won the CareerTrackers project of the year from a pool of over 1000 participants.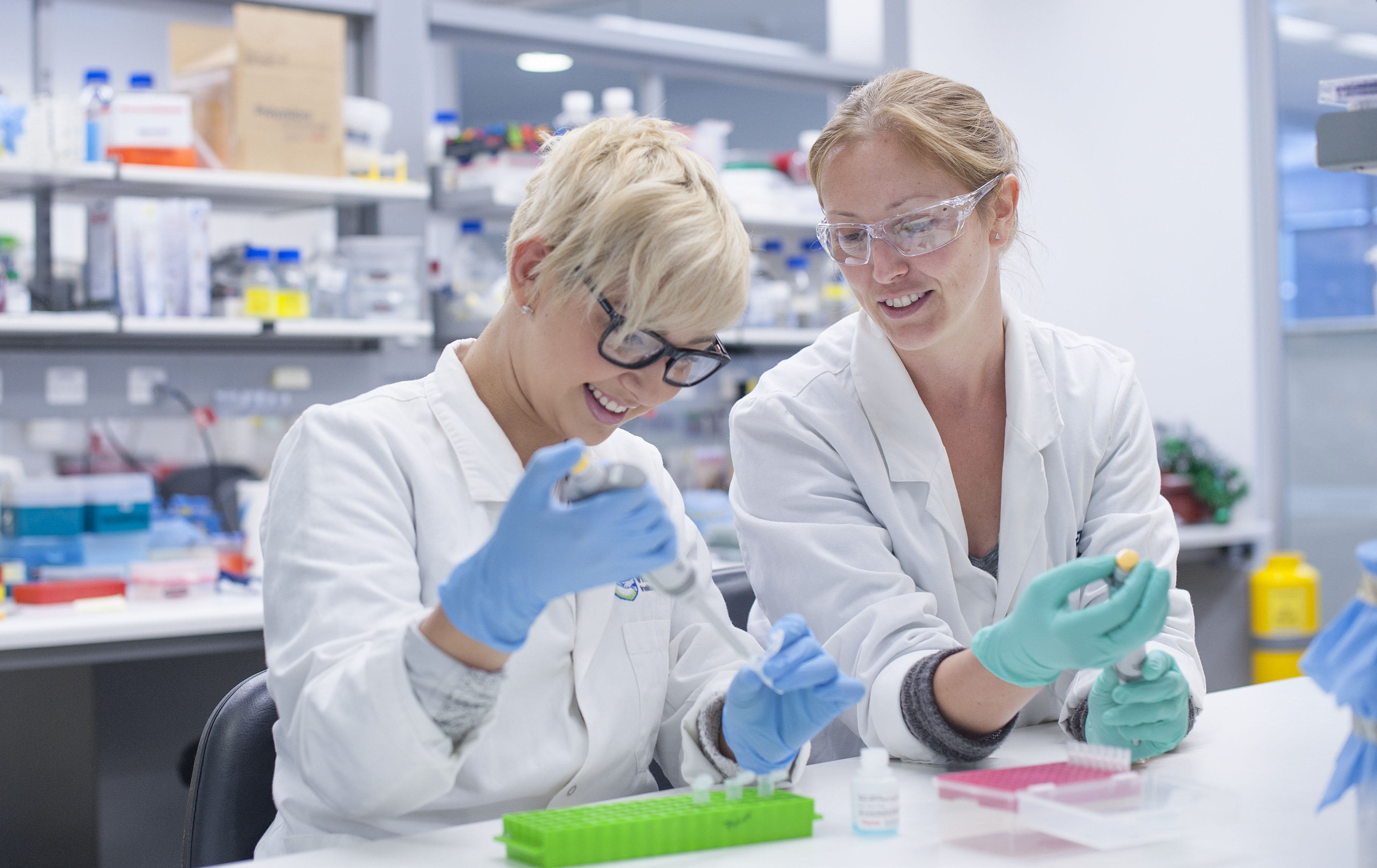 We are also privileged to have the outstanding immunologist Dr Misty Jenkins (Gunditjmara) recently join the institute as a laboratory head. Dr Jenkins is the recipient of the Cory Fellowship named in honour of former Director and cancer researcher Professor Suzanne Cory.
Future goals
We will be publishing our second RAP later this year, which will build on our work over the past two years and advance our reconciliation efforts, guided by what we have learned from our first, foundational RAP. We place a high priority on ensuring that our research will be inclusive of and impactful for Australia's First Peoples, and increasing the talent pool of exceptional Aboriginal and Torres Strait Islander scientists.
It is with an acknowledgment of Australia's First Peoples as past, present and future custodians of the land that we carry out our reconciliation work and continue to develop a strong 'sense of place' so we understand the importance of the land which allows for our discoveries that can benefit all of Australia's peoples.
References:
[1] Holland C (2016) Close the Gap Progress and priorities report 2016, Close the Gap Steering Committee.
[2] RHD Australia: www.rhdaustralia.org.au
[3] Burrow S, Ride K (2016) Review of diabetes among Aboriginal and Torres Strait Islander people. Australian Indigenous HealthInfoNet.
About the author: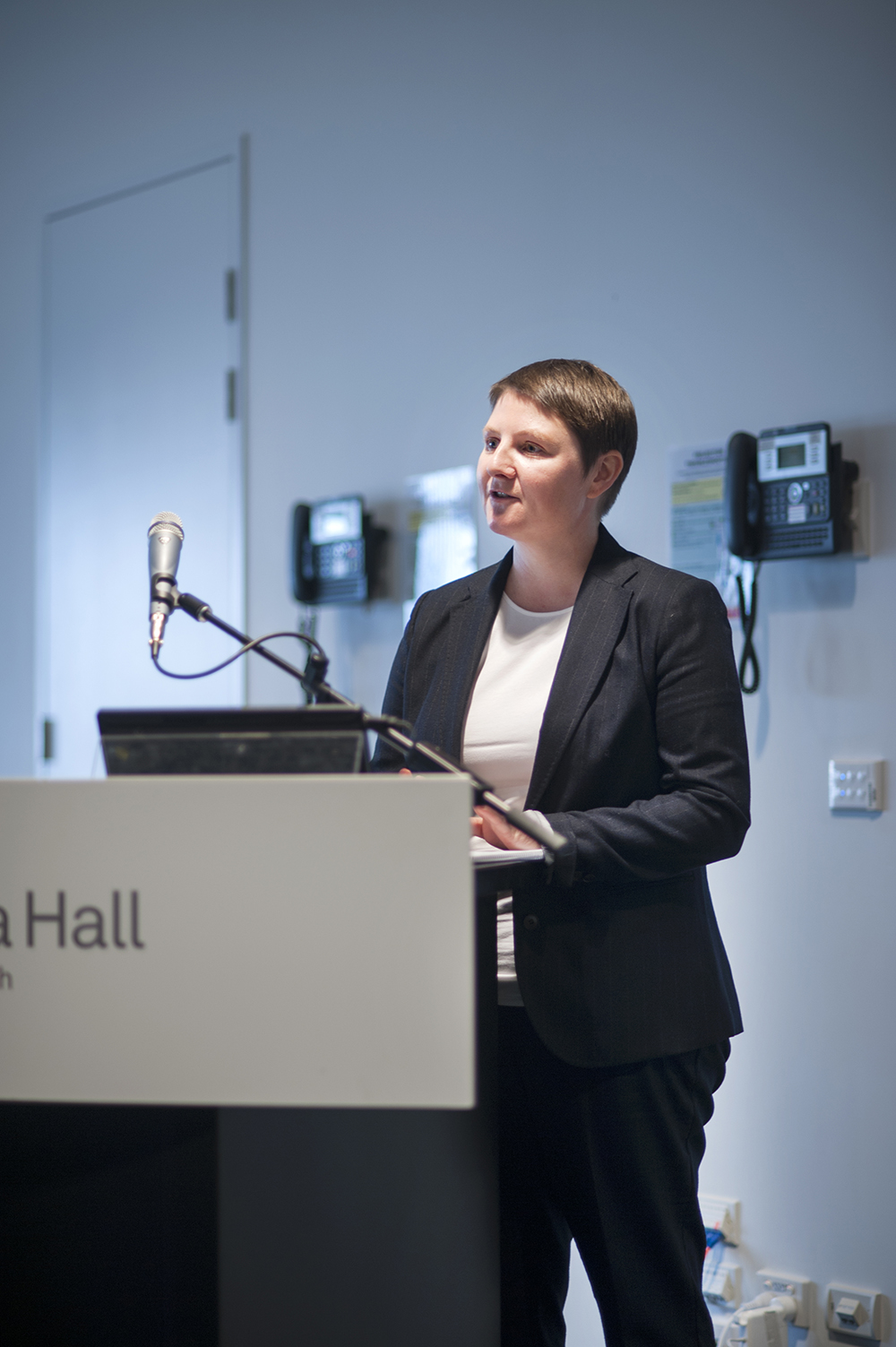 Louise Johansson is the inaugural Diversity and Inclusion Manager at the Walter and Eliza Hall Institute of Medical Research, where she has led the development and implementation of diversity and inclusion strategy and policy over the past two years, including in relation to reconciliation and gender equity. Prior to joining the institute in 2014, Louise spent 10 years in the United Kingdom, over which time she worked for two influential statutory bodies, the Equal Opportunities Commission and the Equality and Human Rights Commission. A specialist in education policy, Louise led national policy and advocacy work on tackling gender stereotyping and gender segregation in the education sector; addressing identity-based bullying in schools; and the implementation of key equality legislation, including the legal duty on public sector organisations to actively address discrimination and promote equality in employment and service delivery. Louise lives in Brunswick with her partner Diana and their dog Jem. She is a passionate believer in social justice, a proud member of the Carlton Football Club, and enjoys Melbourne's live music scene, listening to community radio and escaping city life in her old but trust worthy campervan.