I was privileged to be invited to give the inaugural Ruby-Payne Scott Keynote in Melbourne at the vibrant Women in STEMM Australia National Symposium: Connecting Women in STEMM. When I was first approached to give the keynote it was not my intention to focus only Ruby's life. I thought I would make some introductory reference to her contribution to radio astronomy and then focus on pressing emergent issues for women in science. But as I began my research Ruby took over, as there is so much of her life that is reflected in and relevant to the careers of women scientists today and there is so much her life tells us about established notions of merit and how we define success…and why we need to change our thinking.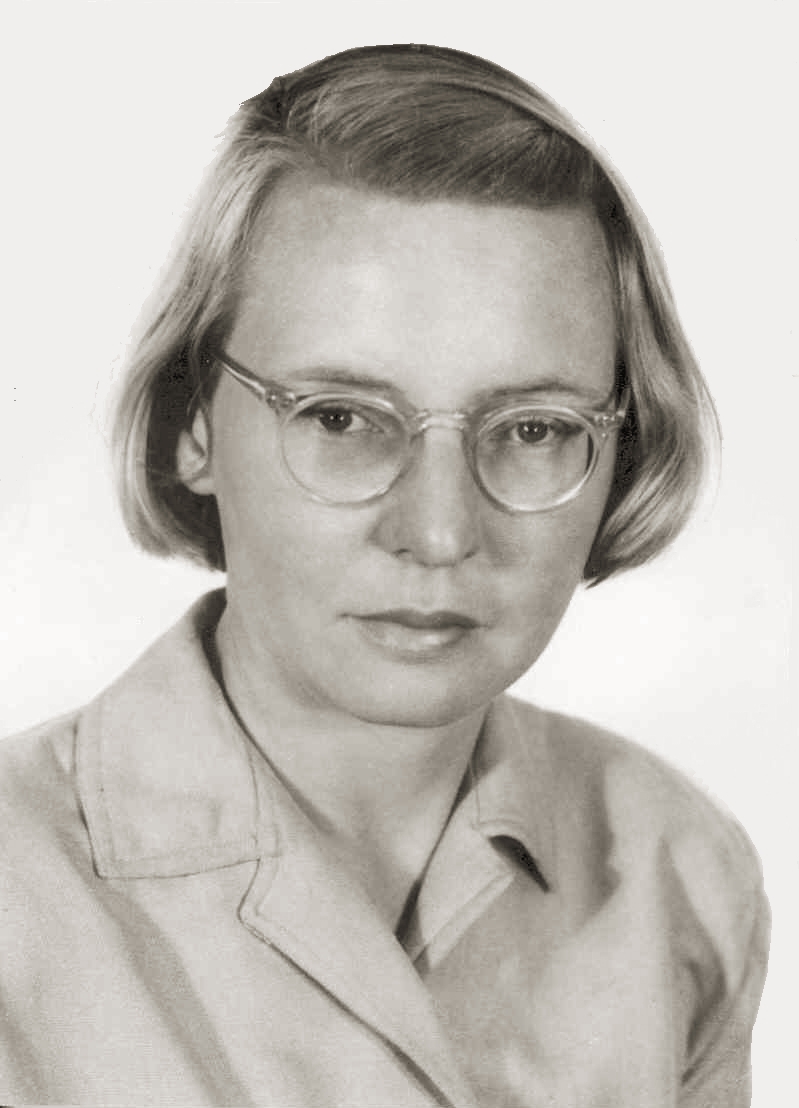 The entry in the Australian Dictionary of Biography by Goss and Hooker tells us that Ruby Violet Payne-Scott was born in 1912 in the country town of Grafton, northern New South Wales. Her father was an accountant but there is no attribution of her mother's occupation. Ruby's potential was recognised at a young age and she moved to Penrith (then also a country town rather than part of sprawling metropolitan Sydney) to live with an aunt and attended Penrith Public School, then Cleveland-Street Girls High School and then Sydney Girls' High School. At each level of her schooling Ruby was recognised as one of the top students with prizes and grades recorded in the local newspapers (thank you TROVE for both preserving and providing access to these biographic details). Her excellent grades in her school leaving certificate, particularly in mathematics and botany, resulted in scholarships to attend the University of Sydney. At university Ruby studied physics, chemistry, mathematics and botany. She was often the only woman in her classes. She obtained first-class Honours in mathematics and physics at the University of Sydney (B.Sc., 1933; M.Sc., 1936; Dip.Ed., 1938).
As a graduate Ruby briefly secured work as a physicist with the Cancer Research Laboratory at the University of Sydney, where her research concentrated on the recently discovered cancer treatment, radiation. She completed a master's thesis on the wave-length distribution of the scattered radiation in a medium traversed by a beam of X- or gamma rays. But unable to find further scientific work, Ruby completed a Diploma of Education and turned briefly to teaching, at Woodlands Church of England Girls' Grammar School, Adelaide.
In 1939 she was appointed librarian with Amalgamated Wireless (Australasia) Ltd in Sydney. The only woman on the professional staff, she was soon conducting research on problems in receiver design. In 1941 Payne-Scott and Joan Freeman, along with other young engineers from AWA familiar with research on receivers and transmission, were hired by the division of radiophysics of the Council for Scientific and Industrial Research (CSIRO) to conduct research into radar. Payne-Scott's war research on small-signal visibility on radar displays and the accurate measurement of receiver noise factors brought her into close contact with the group leader, Joseph Pawsey. Both were interested in reports of extra-terrestrial radio signals and the two conducted the first radio astronomy experiment in the southern hemisphere by making an 11-cm observation of the sky in 1944.
After World War II ended Payne-Scott, Pawsey and others from the radiophysics division formed one of only two teams of scientists in the world to use survey work to investigate this 'cosmic static', which was found to emanate from the sun, radio nebulae and other astronomical objects.  As a result, Australia became a world leader in radio astronomy, with Payne-Scott playing a central role.
No small contribution. But Ruby's life as a female scientist was complicated and contested.
In 1944 at the district registrar's office, Ashfield, Ruby had married William Holman Hall, a telephone mechanic with a passion for bushwalking. In 1950 CSIRO management officially heard of her marriage. Since public service rules at the time required women to resign upon marriage, she lost her permanent position and became a temporary employee. She penned strident views on the status of married women in the workplace to the Chair of the CSIRO Board, Sir Ian Clunies Ross but in keeping with the bar she lost her permanent position. She left CSIRO and radio astronomy in 1951, when she was expecting her first child. She also changed her name to reflect her marital status to Ruby Hall at this time.
The bar on employment of married women in the Commonwealth Public Service, introduced in the 1940s, was not abolished until 1966. This restriction meant that married women could only be employed as temporary staff, restricting their promotion opportunities (only permanent staff could be in a supervisory position). Being a temporary employee also restricted the ability of married women to accumulate superannuation and meant that they were the first to be targeted for redundancies when significant downsizing of the Australian Public Service (APS) occurred in the early 1950s.
The removal of the bar was first recommended by the Boyer Committee in 1958, although it took another eight years before their recommendation was enacted. The lifting of the bar marked not only the trigger for greater numbers of women working in the APS but also the evolution of the integration of women's issues into public policy.
Ruby Hall left scientific research to care for her young children for over a decade but she returned to the workforce and taught mathematics and science at Danebank Church of England School for Girls, Hurstville from 1963 to 1974.  Both her children Peter, eminent mathematician and Fiona, eminent artist, credit their mother with support, inspiration and freedom to choose their career paths.
The summary entry in the Australian Dictionary of Biography curiously describes Ruby's occupations as Communist, Physicist and School Teacher. Her career, like many science researchers today, was shaped by structural impediments to employment, historic opportunities (in this case afforded by the demands of the second world war), marriage and motherhood, a supportive partner, and the confidence and willingness to engage in 'career branching' – to move from research to teaching and back again. The personal qualities of commitment, resilience and tenacity and the political competence she would have accumulated as a member of a male-dominated left-wing organisation underwrote her success.
In our data Ruby-Payne Scott would be recorded, quite wrongly, as a woman who quit science. How little that data tells us about a remarkable woman whose enduring contribution was enacted through the roles of research scientist, mother, political activist and teacher. If we consider concepts of merit and how they are enacted today we understand why Ruby Payne-Scott is belatedly applauded for her contribution to radio astronomy. We rarely hear of her contribution as a committed and passionate school teacher and she is infrequently applauded as an extraordinary mother who gave us an eminent mathematician son and eminent artist daughter. Her contribution to political activism is even more difficult to trace.
These roles represent a hierarchy of status: scientist, school teacher, mother, political activist. If we were to embrace a holistic and inclusive concept of merit we would recognise and attach merit to Ruby's contribution in each of these roles in a lifetime of contribution to science. We would celebrate a life that was lived flaunting convention with equal commitments to passion for science and for addressing inequality and injustice.
You can watch Professor Bell's presentation here: Ruby Payne-Scott Keynote 2016
About the author: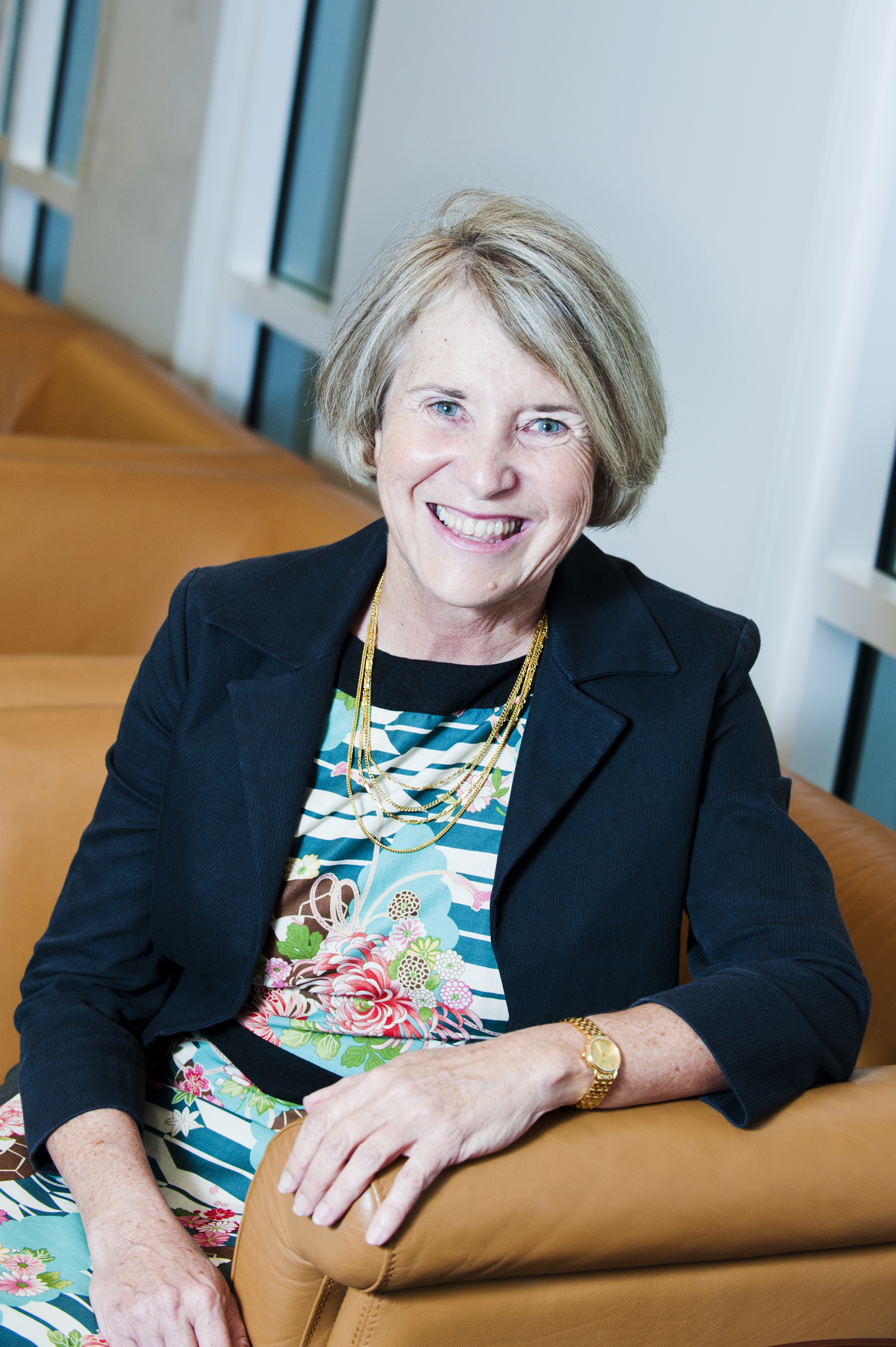 Professor Sharon Bell is Honorary Professor at the Australian National University and Chair of the Women in STEMM Australia Expert Advisory Board. She recently concluded a five year term as Deputy Vice Chancellor at Charles Darwin University. She is a Professorial Fellow at the LH Martin Institute at the University of Melbourne and Emeritus Professor at the University of Wollongong. Sharon is also a member of the Science in Australia Gender Equity (SAGE) Expert Advisory Group. Sharon has conducted research on gender equity in the Australian academy and authored the influential report Women in Science in Australia: Maximising Productivity, Diversity and Innovation (FASTS, 2009). With Professor Lyn Yates from the University of Melbourne, Sharon has recently concluded a major project as Chief Investigator on an Australian Research Council Linkage Grant on Women in the Scientific Research Workforce: Identifying and Sustaining the Diversity Advantage. In 2016, Professor Bell presented the inaugural Ruby-Payne Scott Keynote with Women in STEMM Australia.