The ability to see pristine dark sky landscapes is becoming inaccessible for billions of people around the world. Light pollution has crept up on humanity. Recent studies reveal that light pollution is increasing in area by about 2% every year and, with the adoption of LED lighting, it's also increasing by 2% in brightness every year.[1]
"The dark night sky is one of the world's significant natural assets and artificial light is dimming it from view. Some us still have those childhood memories of when the street lights used to be turned off. We might not be able to go back to turning off streetlights, but there are ways to protect the dark night skies," Ms Carol Redford says.
Over the last six months Ms Redford, who is based in Gingin an hour north of Perth in Western Australia, has initiated a project across the State's Wheatbelt and Mid West regions to maintain the quality of the dark night sky and at the same time, increase visitor numbers to regional Western Australia (WA).
From 2007 to 2012 Ms Redford, with business partner Ms Donna Vanzetti, owned and operated the public observatory at Gingin. In 2013 she founded Stargazers Club WA and more recently, began a mission to raise awareness of the pristine dark night sky in WA.
Ms Redford explains, "WA has an incredible asset in the dark night sky. With a few simple actions, we can protect this asset to become a world-class destination for stargazing and astronomy related pursuits."
WA is unique in the world when it comes to dark night skies. Being in the Southern Hemisphere means that the band of the Milky Way Galaxy is directly overhead. In addition, Perth is the most isolated capital city in the world which makes it easy to escape bright city lights and access pristine dark night skies.
79% of WA's population lives in 0.25% of its land mass. With regional WA's low population dispersed over the State, there's a large land mass with naturally low levels of light pollution.
Ms Redford believes that if Western Australians start to protect and promote the dark night sky now, we'll have a very valuable asset in the future. To achieve this, Ms Redford has started work to enlist communities across the Wheatbelt and Mid West regions to become Astrotourism Towns.
She was a finalist in the 2018 Agrifutures Rural Women's Award with the Astrotourism WA project which gained the work recognition at State level and enabled a higher profile.
The aim of the project is to establish a network of towns on a stargazing trail across WA and to work together to protect the dark night sky so it can be shared with visitors from around the world.
One such town is Morawa in the State's Mid West region. The Shire of Morawa has a multi million-dollar health centre, excellent education options, first rate sporting facilities, and thriving community services. Its economy predominantly centres around agriculture.
However, Morawa boasts excellent tourism facilities and attractions, particularly during the Spring wildflower season. Tourism plays an increasingly important role in the Shire of Morawa's economic development and Astrotourism is diversifying and increasing tourism options for visitors to the region across the year.
Morawa Council President, Cr Karen Chappel said, "Astrotourism is a developing sector of the Tourism Industry and has the potential to attract visitors and create jobs in our region. There are opportunities for services such as farm stays, glamping and Aboriginal Astronomy.
Astrotourism addresses the local community's strategy for tourism diversification to maximise business, industry and investment opportunities as outlined in the Shire's Strategic Community Plan. It also supports several focus areas of the Wildflower Country Development Plan including the aims to develop quality tourism products and cooperative alliances," she said.
In total there are nine Local Government Authorities supporting the Astrotourism WA project so far. These include the Shires of Carnamah, Dandaragan, Mingenew, Moora, Morawa, Perenjori, Three Springs and Wongan Hills-Ballidu and the City of Greater Geraldton.
Together, the communities and Carol are choosing locations for astrophotography hot spots and observing sites where visitors will be welcome to bring telescopes and binoculars to enjoy stargazing.
These locations are being added to the Astrotourism WA Map at www.astrotourismwa.com.au and will be promoted to local astrophotographers and stargazing enthusiasts in Perth and abroad.
Ms Redford said, "There are thousands of locals and even more internationally who crave dark night skies for astrophotography and stargazing pursuits. I'm working with the Astrotourism Towns to roll out the welcome mat and make it easy to find interesting and new destinations with dark skies above."
"We're also working to help protect the night sky form artificial light. I truly believe that with our pristine dark night sky, incredible international space science assets like the Square Kilometre Array (SKA) and willing communities to embrace Astrotourism, WA will become an international icon for world-class stargazing and astronomy." she said.
Later this year in April, the International Centre for Radio Astronomy Research (ICRAR) will join Astrotourism WA on a science outreach visit to schools located in the Astrotourism Towns.
ICRAR is a joint venture between Curtin University and The University of Western Australia, with funding support from the State Government of Western Australia and has the specific purpose of supporting Australia in co-hosting the world's largest radio telescope and one of the largest scientific endeavours in history, the SKA.
The SKA is a multi-billion dollar international project to build an extremely sensitive radio telescope that can see back to the cosmic dawn, and investigate key periods since the beginning of the Universe. Co-located primarily in South Africa and Western Australia's Mid West, the SKA will be a collection of hundreds of thousands of radio antennas.
The project is one of the largest scientific endeavours in history and will be more than 10 times more sensitive than any current radio telescope.
Professor Peter Quinn, Executive Director said, "ICRAR has been independently ranked in the top 5 university-based radio astronomy research centres in the world.
Taking our ground breaking research to regional Western Australian students not only highlights the science, but it demonstrates what opportunities there are for study and career pathways that regional students may otherwise be unaware of", he said.
On the outreach tour, regional students will be engaged on STEMM subjects ranging from radio astronomy to light pollution. They will have the opportunity to learn about the world-class dark night sky they live under and what possibilities there are for future study and careers in science.
—
More information can be found at these websites:
—
About the Authors: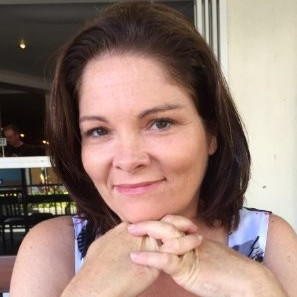 Ellie Cuthbert: Ellie is the current Economic Development Manager at the Shire of Morawa in Western Australia. With a background in psychology and a passion for community, Ellie and her son Darcy relocated from Queensland. She has worked on a number of projects, including the Regeneration Morawa Strategy that seeks to enhance economic sustainability and community life. Ellie is a passionate and creative individual who is always looking for new and diverse opportunities to strengthen the economic and community outcomes for Morawa. This has led her to connect and work collaboratively with Carol Redford to develop Astrotourism opportunities particularly within the Shire Morawa.
Carol Redford: Carol's passion for astronomy and stargazing was ignited during the years she owned Gingin Observatory (2007 – 2012). In 2013, Carol established Stargazers Club WA (www.stargazersclubwa.com.au) where she and her team introduce beginners of all ages to the world of astronomy, telescopes, stargazing and astrophotography. Carol is Co-Chair of WA's astronomy and space science community, Astronomy WA and a member of the International Dark-Sky Association. She now combines her passion and marketing qualifications to develop an Astrotourism industry across regional Western Australia (www.astrotourismwa.com.au), where the State's dark night sky asset will be protected from artificial light pollution and shared with visitors from around the world.
[1] Five Years of Satellite Images Show Global Light Pollution Increasing at a Rate of Two Percent Per Year, International Dark-Sky Association, 22nd November, 2017.