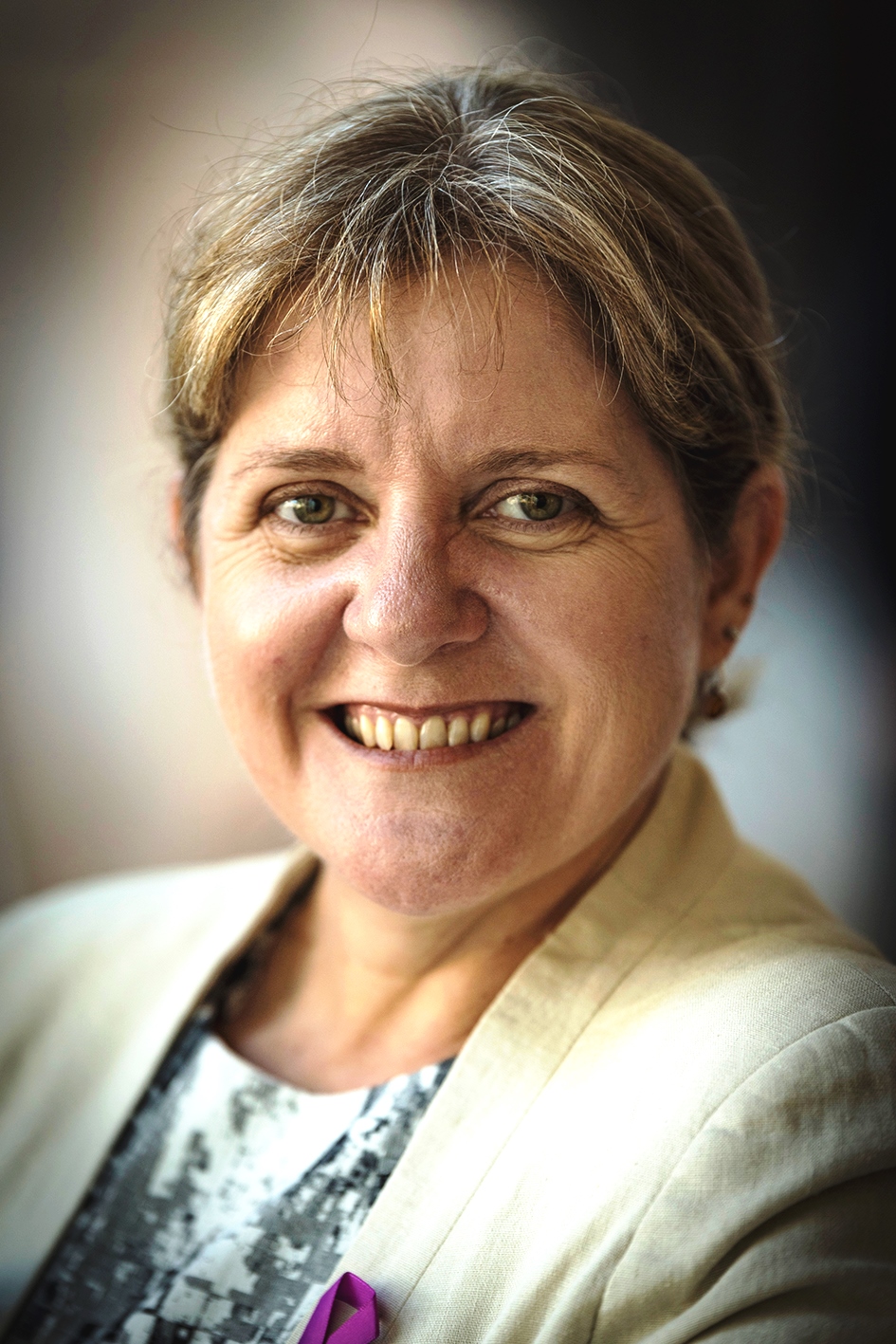 Dr Marguerite Evans-Galea, a leading scientist and advocate for greater diversity and equity for women in STEMM (science, technology, engineering, maths and medicine), has been named in the Queen's Birthday Honours list as a Member of the Order of Australia (AM).
Dr Evans-Galea has been recognised in the Queen's Birthday Honours for significant service to women in STEMM as an advocate and role model.
Dr Evans-Galea is an internationally recognised medical researcher in Friedreich ataxia, Executive Director of IMNIS – the STEM industry mentoring network based within the Australian Academy of Technology and Engineering, and co-founder and CEO of Women in STEMM Australia, a volunteer-led gender diversity and equality advocacy organisation.
Dr Evans-Galea also holds honorary positions at Murdoch Children's Research Institute and The University of Melbourne, and is Australasian Associate Editor with the Springer-Nature journal Gene Therapy. As a member of the Ministerial Council for Women's Equality in Victoria, Dr Evans-Galea actively applies an intersectional lens and an inclusive approach in developing practices and policies for those underrepresented in leadership.
As an expert advisor to the Science in Australia Gender Equity (SAGE) initiative with Australia's National Academies, Dr Evans-Galea has designed structural reforms to increase the participation of women in the STEMM workforce, particularly in the mid- to late-career stages when the glass and bamboo ceilings become more evident.
Dr Evans-Galea mentors a Pacific leader within the Australia Awards Women in Leadership Initiative a program hosted by the Department of Foreign Affairs and Trade.
"It's incredibly rewarding and motivating to be recognised in this way", said Dr Evans-Galea. "It is an honour to work within the extraordinary Australian STEMM sector as a scientist, executive, entrepreneur and advocate." 
"The breadth and depth of talent, the global impact we have, the enormous potential of our emerging young scientists and the increasing role of STEMM women in leadership, perfectly positions Australia to lead research and development in a multitude of innovation sectors", said Dr Evans-Galea.
"It's quite surreal to receive this welcome news – it's not what anyone expects to find when opening an email", said Dr Evans-Galea. "I was initially overwhelmed and humbled that someone would take the time to nominate me. So I thank them for seeing me and the important work that I'm privileged to do," says Dr Evans-Galea.
Dr Evans-Galea is an award-winning medical researcher, internationally recognised in the United States and Australia for her research leadership, particularly her contributions to the study of Friedreich ataxia and the development of gene therapies, and mentoring young scientists.
Throughout her career she has demonstrated a long-standing passion for mentoring, which began as a PhD student and continued throughout her postdoctoral years at St Jude Children's Research Hospital in the USA, where she chaired the Mentoring Committee with the Postdoctoral Council.
Moving on from her role as a medical researcher at the Murdoch Children's Research Institute, in 2017 Dr Evans-Galea was appointed Executive Director of the prestigious Industry Mentoring Network in STEM (IMNIS). IMNIS connects early career researchers with influential industry leaders to foster a new generation of researchers capable of industry engagement, collaboration and career transitioning with confidence.
Dr Evans-Galea has an unwavering commitment to empowering early career researchers and women in STEMM. In 2014, Dr Evans-Galea co-founded the volunteer-run non-profit organisation Women in STEMM Australia, which aims to connect and advocates for women in STEMM, regardless of their discipline or profession. The organisation is a diverse, inclusive network of experts and leaders who champion change and pay it forward.
Dr Evans-Galea, along with other women and men on the Women in STEMM Australia Executive, advises national organisations and government on actionable measures to retain and promote women in STEMM into leadership, and to drive systemic change so more women lead and excel throughout the STEMM ecosystem.
Amplifying the work of hundreds of women in STEMM groups and programs around Australia, Women in STEMM Australia has increased the visibility of women in STEMM in Australia, providing role models and smashing stereotypes.
"I did science to help people. As a country, there are challenges we have yet to face, and we need all voices at the table to ensure we brain-storm the best ideas, have robust debate, and come together to devise the best solutions. This is why advocating for women in STEMM is so important. It isn't about you, it isn't about me. It's about all of us."
Dr Evans-Galea said, "People make research and innovation happen. By connecting people in a mentoring partnership, you provide an opportunity that can foster idea-exchange, inspire positive action, and establish mutual trust, understanding and respect."
Dr Evans-Galea regularly mentors women in STEMM in academia and industry, including with Women in STEMM Australia, IMNIS and Superstars of STEM, as well as through her professional network.
"Mentoring is the door to sponsorship, and we know that sponsorship can accelerate the careers of women in STEMM. It can also break down barriers and cross the cultural divide between professional sectors. Seeing someone kick their goals is not only fun and rewarding, but you can see you're making a difference. I give through mentoring and sponsorship, but I have received so much more in return", said Dr Evans-Galea.
As a result of her leadership and advocacy, in 2016 she was invited to deliver the Keynote Address at the inaugural Asia-Pacific Economic Cooperation (APEC) Women in STEM workshop at the 2016 APEC Women and the Economy Forum in Lima, Peru.
Dr Evans-Galea has been described by her mentors and peers as a 'leader of leaders' who is highly strategic, and an 'out-of-the-box' thought leader who can bring people together to address complex challenges with a generosity-of-spirit that is rarely matched.
Media enquiries: 
Dr Marguerite Evans-Galea 0488 438001
Michelle Gallaher – co-founder Women in STEMM Australia 0417784856
High res photo files available on request
Background
Dr Evans-Galea has received numerous distinctions and awards, including:
Inductee and Ambassador, Victorian Honour Roll of Women
Australian Leadership Award, ADC Forum
Leadership Award, Murdoch Children's Research Institute
In her capacity as a researcher and advocate, Dr Evans-Galea has been a Chair, Director or Executive Committee member of numerous organisations, including:
Ministerial Council for Women's Equality in Victoria
Science in Australia Gender Equity Expert Advisory Group
American Society of Cell and Gene Therapy
Australasian Cell and Gene Therapy Society
Australian Science and Innovation Forum, Australian Academy of Technology and Engineering
Early-Mid Career Researcher Forum, Australian Academy of Science
Australian Sickle Cell Advocacy