We have been thrilled to welcome WiSEnet to our network. It has been an honour and a privilege to work with this dynamic group of professionals, and in honour of the tremendously inspiring women in STEMM who came before us, we used the remaining WiSEnet funds to sponsor the Australian Academy of Science's In Her Own Words project during National Science Week in 2016.
This is directly from the Australian Academy of Science website: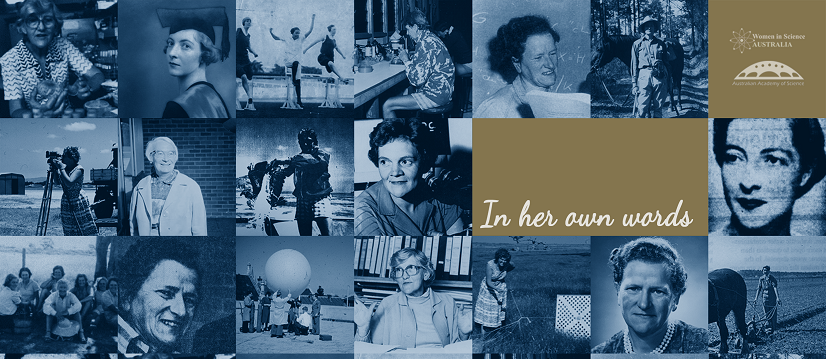 In Her Own Words celebrates the achievements and contributions of six female Australian scientists. They have all had a significant impact not only in their field, but in the role of females in science, technology, engineering and mathematics.
During Science Week (13-21 Aug, 2016), we will be telling these inspiring women's stories via social media. This will be done using their own words – taken from notebooks, interviews, publications and from those who worked closely with them or were inspired to work in the sciences thanks to them.
You can follow their stories by liking their pages on Facebook: