National Symposium: Connecting Women in STEMM
Venue: Storey Hall, RMIT University, Building 16 336–348 Swanston Street, Melbourne, VIC 3000 – VIEW MAP
Day 1
Tuesday, 13th September, 2016
10:00am Registration/Morning Tea
10:30am Welcome to country and introduction
Moderator: Michelle Gallaher, Creative Director, The Social Science and Co-Founder, Women in Science AUSTRALIA
Wurundjeri Elder Aunty Di Kerr
Dr Loren Miller, Vice-President Strategy and Governance, RMIT University and Chair, SAGE Athena Swan Team
10:45am Opening – Professor Ian Chubb, former Chief Scientist of Australia (2011-2015)
11:00am Ruby Payne-Scott Keynote – Women in STEMM and Innovation
Chair: Dr Marguerite Evans-Galea, Team Leader, Murdoch Childrens Research Institute and Co-Founder, Women in STEMM Australia
Ruby Payne-Scott (28 May 1912 – 25 May 1981) was an Australian pioneer in radiophysics and radio astronomy, and was the first woman in radio astronomy. Ruby was also a passionate advocate for women in science and her story has resonated with many women in STEMM. To honour Ruby's contribution to Australian science research and education, Women in STEMM Australia will hold the inaugural Ruby Payne-Scott Keynote at it first National Symposium. The Keynote will be introduced via video by Nobel Laureate Professor Brian Schmidt, a staunch advocate for gender equity and diversity in STEMM.
Keynote Spea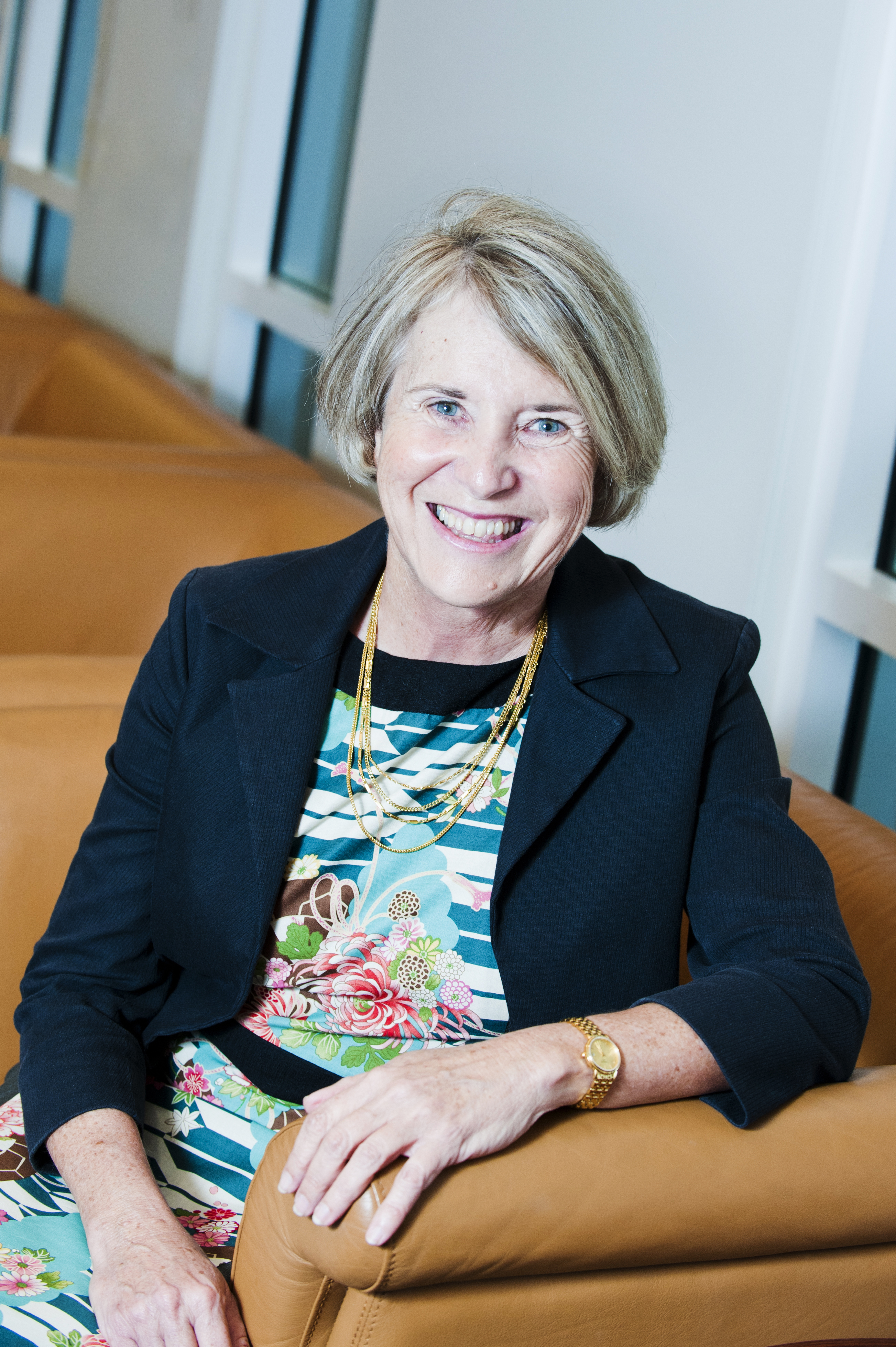 ker: Professor Sharon Bell, Chair, Expert Advisory Board, Women in STEMM Australia
Professor Sharon Bell chairs the Women in STEMM Australia Expert Advisory Board and is a member of the Science in Australia Gender Equity Expert Advisory Group. Sharon has conducted research on gender equity in the Australian academy and authored the influential report Women in Science in Australia: Maximising Productivity, Diversity and Innovation (FASTS, 2009). With Professor Lyn Yates from the University of Melbourne, Sharon has recently concluded a major project as Chief Investigator on an Australian Research Council Linkage Grant on Women in the Scientific Research Workforce: Identifying and Sustaining the Diversity Advantage. We congratulate Professor Bell on being the inaugural Ruby-Payne Scott Keynote Speaker with Women in STEMM Australia.

11:45am Session I: SAGE – transforming the face of STEMM research organisations

Moderator: Professor Caroline McMillen, Vice-Chancellor, University of Newcastle
What will success look like? Video message by Professor Nalini Joshi, Mathematician, University of Sydney
Speaker: Dr Wafa El-Adhami, Executive Director, Science in Australia Gender Equity (SAGE) pilot
To be joined by:
Professor Marilys Guillemin, Associate Dean, Learning and Teaching, University of Melbourne
Associate Professor Kay Latham, Deputy Dean, Applied Chemistry and Environmental Science, RMIT University
Professor Glenn Wightwick, Deputy Vice-Chancellor Research, University of Technology Sydney
Professor Lee Astheimer, Senior Advisor to the President and Vice-Chancellor, Deakin University
Associate Professor Heidi Drummer, Deputy Head, Centre for Biomedical Research, Burnet Institute
1:00pm Networking Lunch
2:00pm Session II: Best practices and policies for women in STEMM
Chair: Associate Professor Madhu Bhaskaran, Group Leader, RMIT University
   Organisational culture, metrics and the NAB-WiSPP Mentoring Program
Professor Julie Bernhardt, Group Leader, Florey Institute of Neuroscience and Mental Health
   New approaches to mentoring and career development
Associate Professor Birgit Loch, Senior Lecturer, Swinburne University of Technology
   Family-friendly policies that promote gender equity – the evidence
Associate Professor Marnie Blewitt, Laboratory Head, Walter and Eliza Hall Institute of Medical Research
   Unconscious bias training – did it change anything?
Professor John Carroll, Head Biomedical School and Group Leader, Monash University
   Best practices in industry
Yasmin Shafi, Telstra, Cisco Connected Women
3:30pm Afternoon Tea
4:00-4:15pm Special Announcement
4:15-5:30pm Session III: Engaging with Girls in STEMM
Moderator: Natasha Mitchell, multi-award winning ABC journalist and presenter
Introduction: How do we get girls interested in STEMM?
Open Q&A with Panel:
Bronwyn Lee, Development Director, Foundation for Young Australians
Dr Eroia Barone-Nugent, Director, Growing Tall Poppies – Science Partnership Program
Dr Jenine Beekhuyzen, Founder and CEO, Tech Girls Movement
Nicole Brown, CEO, Robogals Global
Louise Johansson, Diversity and Inclusion Manager and Kristy Meiselbach, Honours Student, Walter and Eliza Hall Institute of Medical Research – Indigenous Students in STEMM
6:30-9:30pm SOCIAL EVENT – Cutting Edge Research Innovation

Master of ceremonies: Michelle Gallaher, Creative Director, The Social Science and Co-Founder, Women in STEMM Australia

Guest speaker:

Laura McKenzie, Chief Executive Officer and Director, Scale Investors

Introduced by Isabella Dymalovski, Shark Tank Entrepreneur; Founder, Luv Ur Self

Dinner hosted by the Royal Society of Victoria at St Kilda Town Hall, 99A Carlisle St, St Kilda VIC 3182 – VIEW MAP
Day 2
Wednesday, 14th September, 2016
9:00am Session IV: Women in STEM and Entrepreneurship
Chair: Dr Marguerite Evans-Galea, Team Leader, Murdoch Childrens Research Institute and Co-Founder, Women in STEMM Australia
Speaker: Jane Urquhart, Head of Science and Commercialisation Policy Division, Department of Industry, Innovation and Science, Australian Government
Jane is representing the Hon. Greg Hunt MP, Minister for Industry, Innovation and Science.
10:00am Morning Tea (30 min)
10:30am Session V: Career Journeys of Women in STEMM
Moderator: Norah Breekveldt, CEO Breekthrough Strategies and author of "Career Interrupted"
Introduction: How successful women navigate their careers
Open Q&A with Panel:
Professor Madeleine McManus, Director of Industry Engagement, Monash University
Dr Saraid Billiards, Project Grants Director, National Health and Medical Research Council
Jacinta Duncan, Director and CEO, Gene Technology Access Centre
Dr Julie Wheway, Marketing and Communications Manager, gemaker
Dr Nikola Bowden, Group Leader, Hunter Medical Research Institute, University of Newcastle
Heather Catchpole, Creative Director, Refraction Media
12:30pm Networking Lunch (1 hr)
1:30pm Plenary: Fostering a cultural shift in STEMM organisations
Chair: Michelle Gallaher, Creative Director, The Social Science and Co-Founder, Women in STEMM Australia
Plenary Speaker: Gavin Fox-Smith, Managing Director, Johnson and Johnson Australia
2:00pm Session VI: How women in STEMM programs benefit everyone
Moderator: Dr Krystal Evans, CEO BioMelbourne Network
Introduction: Diversity increases productivity and innovation
Open Q&A with Panel:
Professor Veena Sahajwalla, Program Director, Science 50:50, University of New South Wales
Dr Melina Georgousakis, Founder, Franklin Women, Women in Health and Medicine
Topaz Conway, Director, Coach and Investor, Entrepreneur's Program, Accelerating Commercialisation
Tony Peacock, CEO, Cooperative Research Centres Association
Fiona Hayes, President, Women in IT
Julia Page, CEO, veski, Inspiring Women Fellowships
Marnie Carroll, Corporate Communications Manager, L'Oréal Australia and New Zealand, For Women in Science
4:00pm Meeting Close