Women leaders have been advocating for gender equity in science, technology, engineering, mathematics and medicine (STEMM) for decades. We are privileged to hear about some of the outstanding initiatives that have grown from this dedication and advocacy during our National Symposium: Connecting Women in STEMM. It is particularly rewarding to see more men in leadership roles taking progressive steps to foster inclusion and diversity. Thanks to all of our excellent speakers for their valuable contributions.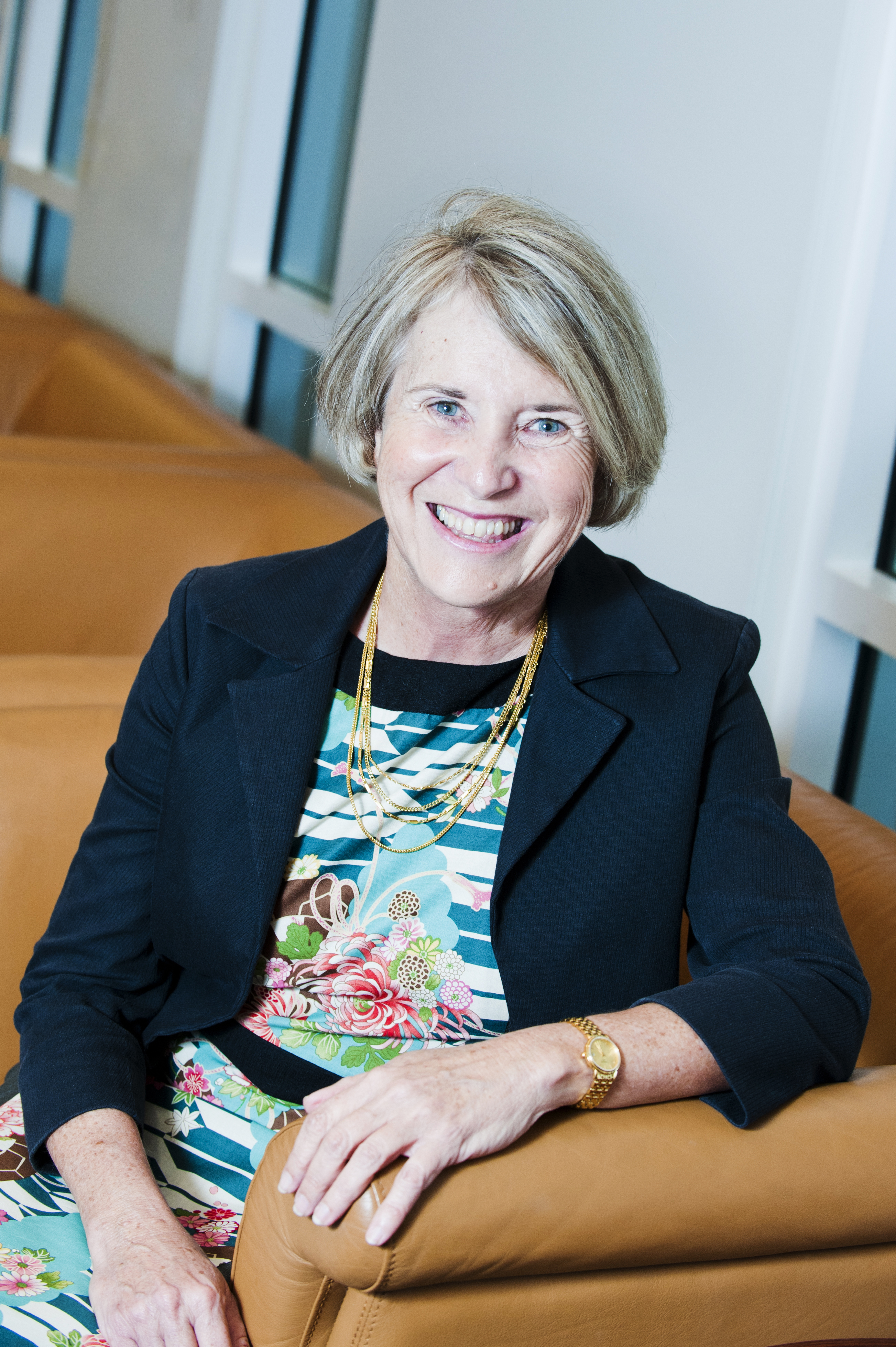 Inaugural Ruby-Payne Scott Keynote Speaker
Professor Sharon Bell has recently concluded a five year term as Deputy Vice Chancellor at Charles Darwin University. She is a Professorial Fellow at the LH Martin Institute at the University of Melbourne and Emeritus Professor at the University of Wollongong. Sharon is also Chair of the Women in Science in AUSTRALIA Expert Advisory Board and a member of the Science in Australia Gender Equity (SAGE) Expert Advisory Group. Sharon has conducted research on gender equity in the Australian academy and authored the influential report Women in Science in Australia: Maximising Productivity, Diversity and Innovation (FASTS, 2009). With Professor Lyn Yates from the University of Melbourne, Sharon has recently concluded a major project as Chief Investigator on an Australian Research Council Linkage Grant on Women in the Scientific Research Workforce: Identifying and Sustaining the Diversity Advantage. Professor Bell is the inaugural Ruby-Payne Scott Keynote Speaker with Women in Science AUSTRALIA.

Professor Brian Schmidt will introduce the inaugural Ruby-Payne Scott Keynote by video:
Professor Brian Schmidt AC FAA FRS was appointed Vice-Chancellor and President of The Australian National University (ANU) in January 2016. Professor Schmidt is the 12th Vice-Chancellor of The Australian National University (ANU). Winner of the 2011 Nobel Prize in Physics, Professor Schmidt was an astrophysicist at the ANU Mount Stromlo Observatory and Research School of Astronomy and Astrophysics before becoming Vice-Chancellor. Professor Schmidt received undergraduate degrees in Astronomy and Physics from the University of Arizona in 1989, and completed his Astronomy Master's degree (1992) and PhD (1993) from Harvard University. Under his leadership, in 1998, the High-Z Supernova Search team made the startling discovery that the expansion rate of the Universe is accelerating. Fellow of the Australian Academy of Science, The United States Academy of Science, and the Royal Society, he was made a Companion of the Order of Australia in 2013. An advocate for greater diversity in STEMM, Professor Schmidt was founding co-chair of the Science in Australia Gender Equity (SAGE) steering committee. Brian on Twitter: @cosmicpinot
Professor Nalini Joshi will share her vision for success in SAGE by video:
Professor Nalini Joshi is a Georgina Sweet Australian Laureate Fellow and Professor in mathematics at the University of Sydney. She develops mathematical methods to study solutions of integrable systems, which arise as universal models in physics, such as the Painleve equations. She obtained her PhD from Princeton University and has held the Chair of Applied Mathematics at the University of Sydney since 2002. Nalini is a member of the School's Applied Mathematics Research Group. Her research concerns integrable systems. Nalini was elected a fellow of the Australian Academy of Science (FAAS) in March 2008, and has held a number of positions in the Australian Mathematical Society, including its presidency from December 2008 to September 2010. In 2012, Nalini became an ARC Laureate Fellow and received the Georgina Sweet Fellowship for women in science and technology disciplines. In 2015 Nalini was the 150th Anniversary Hardy Lecturer, an award by the London Mathematical Society involving an extensive series of lectures throughout the UK and recognised in the The Australian Financial Review Westpac 100 Women of Influence Awards. Nalini was a foundation co-Chair of the SAGE (Science in Australia Gender Equity) initiative jointly managed by the AAS and the Australian Academy of Technological Sciences and Engineering. As founding co-chair of the  SAGE initiative, Nalini is a proven advocate for women throughout the STEMM sector. In the 2016 Queen's Birthday honours, Nalini was appointed an Officer of the Order of Australia for distinguished service to mathematical science and tertiary education. [Image: Ted Sealy] Nalini on Twitter: @monsoon0
Dr Loren Miller is the Vice President, Strategy and Governance at RMIT and a member of the Vice Chancellors Executive, having joined RMIT in June 2015. Previously Loren spent six years at Monash University as Associate Vice-President (Finance) and Director of Business Strategy. Her background includes management consulting with BCG and a number of management and field positions in outdoor education. Loren completed a Doctorate of Education in major investment decision making in universities at the University of Melbourne. She holds an MBA and Graduate Certificate in Public Policy from Melbourne Business School, a Graduate Diploma of Education from the University of Melbourne and a Bachelor of Science from Monash University. Loren is also a graduate of the Australian Institute for Company Directors (AICD) and is currently undertaking the CPA professional program. Loren and her partner Dr John Quay have two teenage children, Patrick and Leah.
Dr Wafa El-Adhami is the Executive Director of the SAGE pilot, an initiative led by the Australian Academy of Science and the Australian Academy of Technological Sciences and Engineering. She has a research background in molecular biology and microbiology, and has held a number of senior management positions in the Australian Government. In recent years, Wafa worked internationally for the Health Authority of the emirate of Abu Dhabi leading and managing health policy reforms and regulations for the emirate. Wafa has a proven track record in delivering outcomes within a complex environment of government, community and industry stakeholders. Her expertise in management, stakeholder engagement and policy and regulatory reform, particularly in developing and implementing evidence based solutions are of direct relevance to the SAGE program. She is passionate about health and science and advancing gender equality and diversity in higher education and research.
Professor Marilys Guillemin is the Project Lead for the University of Melbourne pilot of the SAGE Athena SWAN initiative, and Associate Dean Learning and Teaching in the Faculty of Medicine Dentistry and Health Sciences (MDHS). In this role, she is responsible for learning and teaching strategy and its implementation in the Faculty. Her academic discipline is sociology of health and illness, and she is a Professor in the Centre for Health Equity, School of Population and Global Health. Marilys has conducted qualitative research and published widely in the areas of sociology of health, illness and technology, innovative research methodologies including the ethical and methodological challenges of visual research, narrative ethics, and ethical practice in research and in health care. Her interest in gender equity stems back from her earlier career as a microbiologist, where she worked in clinical microbiology for close to 10 years. Marilys has also conducted research in gender and science, with a particular focus on equity issues.
Associate Professor Kay Latham is the Deputy Dean (Applied Chemistry and Environmental Sciences) at the RMIT University. She is also the current President of The Royal Australian Chemical Institute (RACI) of Victoria, and the Lead Contact for the SAGE Pilot of the Athena SWAN Charter at RMIT. She joined RMIT in 1999, starting as a post-doctoral researcher in materials science, and rising to her present position. Kay is originally from the UK, and prior to entering academia she had a career in industry. Leaving school at 17, her first job was as a laboratory technician for a paint and printing inks company. There she rose to the position of research chemist, and continued her education part-time to degree level. After 10 years, she left to take up a PhD scholarship, followed by a post-graduate teaching qualification at Cambridge University, and a post-doctoral position sponsored by British Gas. Kay is an expert in x-ray characterisation, and has published extensively in the area of materials chemistry, specialising in recent years on nano-structured materials for various sensing applications. Alongside her scientific work, she is a keen advocate of collegiate practice and inclusion.
Professor Glenn Wightwick, a Fellow of the Australian Academy of Technological Sciences and Engineering, is the Deputy Vice-Chancellor and Vice-President (Research) at University of Technology Sydney. Glenn was previously Director, IBM Research — Australia and IBM Australia Chief Technologist. Glenn brings global experience from his role at IBM having led teams in the US and China, worked on IBM's global technical strategy and established world-leading research laboratories here in Australia. As Deputy Vice-Chancellor and Vice-President (Research), Professor Wightwick has responsibility for research policy development and general oversight of the University's research activities, postgraduate education, industry liaison, intellectual property and commercialisation. This role includes: the development and implementation of a research strategy which fulfils the UTS vision to be a world-leading University of Technology, including the development of research faculty and staff; further promotion of research collaboration with industry and government, and building strong linkages in the research and innovation sector nationally and internationally, and; continued enhancement of the quality of UTS postgraduate research education, and the building of a vibrant, diverse research community.
Professor Lee Astheimer commenced in the role Senior Advisor to the President and Vice-Chancellor at Deakin University in June 2016 . She was the Deputy Vice-Chancellor (Research) of Deakin University from 2009-2016. Prior to joining Deakin, Professor Astheimer was appointed Pro Vice-Chancellor (Research) and served as Acting Deputy Vice-Chancellor (Research) 2007-2008 at the University of Wollongong. She has also held academic positions at Rutgers University USA and the University of Tasmania. As Deputy Vice-Chancellor (Research), Lee had responsibility for Deakin University's research portfolio including building research capability and infrastructure, competitive grants and contracts, intellectual property, industry partnerships, international research collaborations and research training. She has served on a wide range of company and advisory boards for industry and research organisations. She is currently coordinating Deakin's IP investment portfolio as well as leading Deakin's Athena SWAN accreditation program for STEMM equity and diversity.
Associate Professor Heidi Drummer completed her PhD at the University of Melbourne, studying the role of humoral and cellular immunity to influenza virus. She completed five years of post-doctoral training at the School of Veterinary Viruses at the University of Melbourne, studying viruses that affect performance in racehorses. She established an independent research group at St Vincent's Institute of Medical Research, investigating Hepatitis C Virus entry. In 2005 she moved her laboratory to the Burnet Institute, Melbourne, Australia and she is currently Co-Head of the Viral Entry and Vaccines Laboratory. Her group investigates how Human Immunodeficiency Virus and Hepatitis C Virus attach to and enter cells with the aim of developing vaccines and therapeutics. Previously an RD Wright Biomedical Research Fellow, she now holds an NHMRC Senior Research Fellowship and is Deputy Head of the Centre for Biomedical Research. She is adjunct Associate Professor at the Department of Microbiology, Monash University and Chair of the Burnet Institute Gender Equity Committee.
Professor Julie Bernhardt is a clinician researcher and Senior Principal Florey Research Fellow at the Florey Institute of Neuroscience and Mental Health, Melbourne. Julie has been working with people with stroke for 30 years. She is Head of the Stroke Division at The Florey and leader of the AVERT Early Intervention Research Program. Working in a large multidisciplinary team of researchers, the focus of Julie's group is the development and testing of new, exercise and rehabilitation interventions that aim to reduce the burden of stroke related disability. Julie is Australia's leading stroke rehabilitation trialist, recently completing the largest, international trial of early mobility based rehabilitation ever conducted (AVERT), which included over 2000 patients from 8 countries. Julie is also Director of the new NHMRC Centre of Research Excellence in Stroke Rehabilitation and Recovery that outlines an interdisciplinary program of work from bench (discovery) to bedside (implementation) that aims to transform how we do stroke recovery research in Australia. Julie is also committed to improving the retention of women in science and she founded the Women in Science Parkville Precinct collective impact initiative. Julie on Twitter: @AvertTrial
Associate Professor Birgit Loch is in Mathematics Education at Swinburne University of Technology. She has a PhD in Mathematics, and researches in tertiary mathematics education and more general STEM education, particularly in the areas of teaching innovation, teaching with technology, online and blended learning, staff engagement with digital technologies, and change management. In 2015, she established the Swinburne women's peer-mentoring program for academic promotion, together with Associate Professor Helana Scheepers (Information Systems) and Associate Professor Virginia Kilborn (Astronomy). This grassroots program has led to a record number of female academics applying for promotion in 2015, and a record number who were promoted. The program is extended to career development this year and has received funding from the Senior Deputy Vice-Chancellor and Provost at Swinburne University, Professor Jennelle Kyd.
Associate Professor Marnie Blewitt completed her PhD with Prof. Emma Whitelaw at The University of Sydney, developing a sensitised mutagenesis screen for novel epigenetic modifiers in the mouse, for which she was awarded the Genetics Society of Australia DG Catcheside prize. Marnie took up a Peter Doherty Post-doctoral fellowship with Prof. Douglas Hilton at The Walter and Eliza Hall Institute. In her post-doctoral studies, she continued to work on the novel protein Smchd1 that she identified in her PhD, analysed its critical role in X inactivation, and studied the role of polycomb group proteins in hematopoietic stem cell function. This work earned her the AAS Gani medal and the L'Oreal Australia Women in Science fellowship 2009. In 2010, Marnie established her own group at The Walter and Eliza Hall Institute as an ARC QEII fellow, working on the molecular mechanisms of epigenetic control in haematopoietic stem cells, neural stem cells and in X chromosome inactivation. She is now a NHMRC RD Wright fellow. Her recent work earned her the Financial Review 100 Women of Influence Award 2013 and Lorne Genome Inaugural Women in Science Award 2015. In addition to her laboratory interests, Marnie's interests extend to Gender Equity as the Co-Chair of the WEHI Gender Equity Committee, and free online science education as the creator and course instructor for the only available online course on Epigenetics.
Professor John Carroll works on how the oocyte makes a successful transition into a healthy viable embryo. His laboratory uses live cell imaging, cell biology and genetic approaches to investigate the cell cycle, polarity and metabolism of the oocyte and early embryo. John is currently investigating the molecular mechanisms that cause the decrease in oocyte quality that occurs as women reach their mid-late 30s. This manifests in a decrease in fertility and an increase in early embryo loss and miscarriage; the vast majority of which is due to chromosome anomalies in the oocyte. John spent most of his academic career at University College London where he was Director of Division of Biosciences before moving to Monash University where he is now Director of the Monash Biomedicine Discovery Institute and Dean of Biomedical and Psychological Sciences. John is an advocate for women in science. He supported the establishment of and was inaugural Chair of the Biomedical and Psychological Sciences GE Committee and he has instigated unconscious bias training for all academic leaders. John now chairs the SAGE Pilot Athena SWAN Self-Assessment Team for Monash University.
Yasmin Shafi is the National Partner Account Manager supporting Telstra as Cisco's number 1 go-to-market partner across a $500M portfolio in Australia including Route, Switch, Wireless, Security and IoT. Joining Cisco as an early in career, Yasmin moved from the UK and traded in her teaching profession to join the Telstra team and contribute to the vision of changing the way we work, live, play and learn. As a new female in IT, Yasmin is an active member of the Cisco Connected Women and has currently launched an outreach program which is aimed at engaging the Parents of young women early in their schooling and creating an interest in following careers in STEMM subjects. As an active member of the Cisco STEM program, Yasmin also enjoys spending time in the classroom directly supporting children. Recently taking over as the Cisco lead for the VIC Women in ICT partnership, Yasmin has already been involved in some great initiatives in Victoria which inspire and promote females to consider STEMM careers. Being from the UK, Yasmin spends her spare time enjoying as much of the Australian sunshine as possible and causing maximum disruption as she continues to learn to play the saxophone.
Bronwyn Lee is the Director of External Relations (aka #influence) at the Foundation for Young Australians (FYA), an organisation about backing the next generation of young people to create a better future. Bronwyn has a deep practical and theoretical knowledge of the community sector with over fifteen years experience working in non-profits, also is currently also a Board Member of the Australian Youth Climate Coalition. Prior to FYA, Bronwyn led the 40 Hour Famine at World Vision Australia. Bronwyn is passionate about redefining the role of young people in our society – they have the ambition, creativity and capability to rethink the world and create a better future. Bronwyn on Twitter: @bronwynhlee
Dr Eroia Barone-Nugent is the Director of the Growing Tall Poppies in Science Program based at the University of Melbourne. Eroia has been an educator, scientist, science-consultant and educational innovator since 1983. Eroia has been recognised twice for excellence in science teaching by receiving a commendation from the Office of the Prime Minister's Science Teachers Prize (2011, 2012). She has also been the Victorian Nominee BHP Billiton Science Teacher National Award (2010), and was the Eureka Prize Science Teacher Finalist (2013). In response to a declining number of students, Australia-wide choosing to study the physical sciences, Eroia has, since 2008 implemented a science curriculum-based intervention program called Growing Tall Poppies: an authentic science experience for students. This program forms partnerships between schools and scientists and provides them with a rigorous curriculum framework to encourage high school students and especially girls to identify the importance of studying physics to years 11 and 12. The Growing Tall Poppies program pilot study (2009-2012) shows that the number of girls studying physics can be significantly improved using this framework. Eroia has garnered support to promote and expand this program in Victoria, NSW and Queensland by gaining grants from the Catholic Education Office, NAB Schools First program (Victoria State Winner), University of Melbourne, and the Australian Maths Science Partnership Program. Eroia on Twitter: @dreroia
Dr Jenine Beekhuyzen is one of Advance Queensland's Digital Champions, and the 2014 Australian Information Industries Association (AIIA) Queensland ICT Woman of the Year. Dr Beekhuyzen is a well-known advocate for diversity in STEM. Her work as CEO of Adroit Research, and as the Founder & CEO of the Tech Girls Movement is based on more than a decade of internationally peer-reviewed research; she has more than 60 published peer reviewed papers. Dr Beekhuyzen works closely with educators in schools and with innovators in the technology sector, and she is also the Queensland Authorised Trainer for QSR's NVivo software with more than 15 years of research experience. Dr Jenine Beekhuyzen is a social entrepreneur and academic, and an advocate for increasing the number of women in STEM. Dr Beekhuyzen completed her Doctorate in Australia on unauthorised file sharing in 2010, and she has turned her research on gender into practice by producing the illustrative children's books Tech Girls Are Superheroes (1 & 2) and Tech Girls are Chic! – free books which have received widespread success with 60 000 copies distributed to school girls across Australia; 20 000 of those were distributed in just 3 months in early 2016, with one book in every school in Australia (9966). Jenine on Twitter: @jeninebeek
Nicole Brown is the CEO of Robogals Global, an international, student-run, not-for-profit organisation. Nicole is 24 years old and a full time student at the University of Melbourne currently studying a Masters of Structural Engineering with an expected completion date in November 2016. Robogals Global aims to increase the number of females studying engineering at a tertiary level by training university students to run interactive engineering focused workshops around the world as well as running several national programs. Within this role, Nicole oversees the strategic direction of the global organisation, leads the Chief Operations Officer, Chief Development Officer, Chief Financial Officer and three Regional Executive Officers in the Asia Pacific, Europe, Middle East, Africa and North America. Nicole's role focuses on the expansion of Robogals, communicating with new universities and creating opportunities. Nicole sits on the Robogals Board of Directors an ex-officio member, is a recipient of the Dream Big Cadetship through Calibre Consulting, and works there as a Cadet Engineer during university holidays. In 2014, Nicole was named a 'Young Leader to Watch' by Engineers Australia at their inaugural Convention. In 2015, Nicole was named as one the first Queens Young Leaders (QYL) Highly Commended Runners Up – one of only 128 in the world. In 2016, Nicole was selected as the Records Officer for the QYL Legacy Panel and will represent the Alumni of the QYL in June at the University of Cambridge to provide mentoring and professional development for young leaders in the Commonwealth.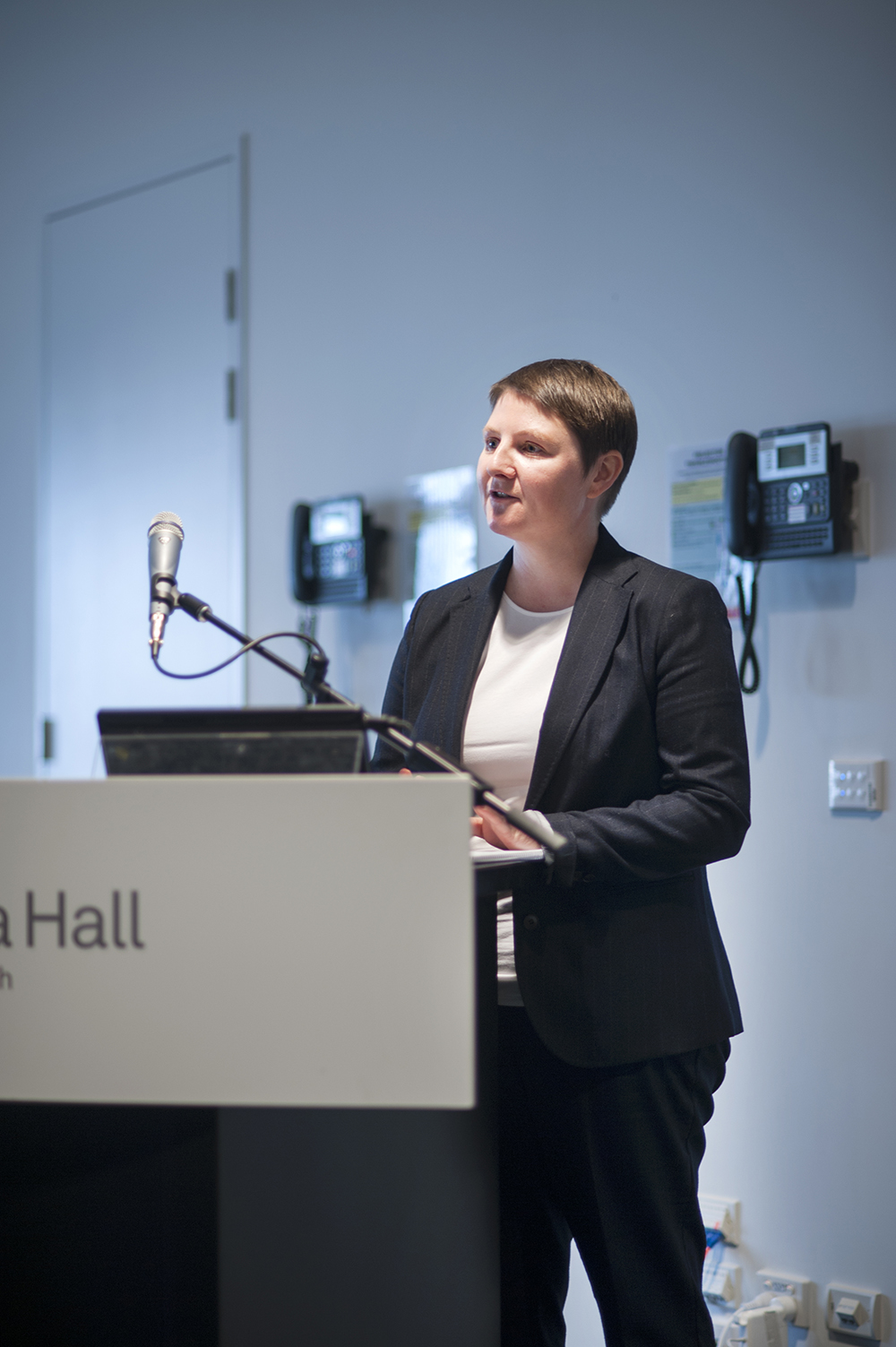 Louise Johansson is the inaugural Diversity and Inclusion Manager at the Walter and Eliza Hall Institute of Medical Research, where she has led the development and implementation of diversity and inclusion strategy and policy over the past two years, including in relation to reconciliation and gender equity. Prior to joining the institute in 2014, Louise spent 10 years in the United Kingdom, over which time she worked for two influential statutory bodies, the Equal Opportunities Commission and the Equality and Human Rights Commission. A specialist in education policy, Louise led national policy and advocacy work on tackling gender stereotyping and gender segregation in the education sector; addressing identity-based bullying in schools; and the implementation of key equality legislation, including the legal duty on public sector organisations to actively address discrimination and promote equality in employment and service delivery. Louise on Twitter: @oz_lou
Kristy Meiselbach is a proud Gunditjmara woman currently undertaking Honours in the Inflammation Division at the Walter and Eliza Hall Institute of Medical Research, focusing on pancreatic cancer. She will soon be commencing a Bachelor of Medicine and Bachelor of Surgery at Deakin University. Following her studies at Assumption College in Kilmore, Kristy gained early entry to the Bachelor of Biomedicine at RMIT from which she graduated in 2013. During her degree, Kristy interned as part of the CareerTrackers Indigenous Internship Program at the Walter and Eliza Hall Institute, working with Dr Tracy Putoczki on ulcerative colitis. In 2015 she was awarded the CareerTrackers "Project of the Year" award for this work. Kristy volunteers on a number of educational outreach programs with Indigenous youth and works to actively engage and educate individuals on her journey as an Indigenous woman. Her ultimate goal is to raise awareness of the importance of programs such as CareerTrackers and to be a role model to future generations, sharing her story of both success and struggle. Kristy on Twitter: @kristy_225
Our outstanding guest speaker for dinner:
Laura McKenzie is the CEO of Scale Investors. Scale is a female focused angel investor network. We were founded in Melbourne in March 2013 inspired by the US based organisation Golden Seeds. Scale's vision is to equip women to become successful investors whose wealth is enhanced through connection with, investment in, and support of women entrepreneurs in early stage businesses. Founding members of Scale are women, but men who share the vision of maximising returns by supporting early stage businesses that value gender diverse leadership, are welcome. Laura judges for several awards including the EY Entrepreneur of the Year and the Telstra Business Women of the Year. She serves on Advisory Councils for the DFAT Pacific Humanitarian Challenge and the NAB Micro and Small Business Customer Advisory. From 2013-15 Laura was a founding committee member for the Australian Nexus Youth Summit and in 2012 she was a Williamson Fellow.
Laura will be introduced by Australia's very own teenage entrepreneur recently recognised on 'Shark Tank':
Isabella Dymalovski is the teenage entrepreneur and founder of Luv Ur Self, which offers a range of natural cosmetics and beauty products that are designed to be safe on all skin types. Isabella's brand is now sold in more than 370 Priceline stores across Australia. Still in high school, Isabella has risen to challenge of starting her own business, clearly demonstrating her entrepreneurial spirit and savvy. We are thrilled to have Isabella join us at our inaugural Connecting Women in STEMM dinner.
Jane Urquhart is the Head of the Science and Commercialisation Policy Division with the Department of Industry, Innovation and Science, Australian Government. Her responsibilities include science policy development and implementation, management of governance issues for science agencies, liaison with the Office of the Chief Scientist, innovation policy and international science engagement. From 2013 to 2015, Jane was General Manager of Science Policy. From 2010 to 2013, she was General Manager of the Enterprise Connect program, overseeing a network of 100 business advisers across 12 centres and a budget of $50 million annually for multiple program elements. Previously, Mrs Urquhart worked for the Department of Foreign Affairs and Trade in roles covering Trade Liaison for several countries. From 2004-2007, she was Consul General to New Caledonia, French Polynesia and Wallis and Futuna.  In 2002, she served as Special Adviser to the Prime Minister of Solomon Islands. In 2001, Jane was the first Australian woman to lead an international peace mission, leading military, police and civilian monitors in the unarmed multinational International Peace Monitoring Team in Solomon Islands.  She served as Deputy High Commissioner in Honiara from 1998 to 2000, coinciding with a period of militant uprising and a full scale evacuation.  Her first posting was to Damascus, Syria from 1994 to 1996, where she pursued trade opportunities, covered developments in Iraq through engagement with Kurdish and Shiite opposition groups and participated in the Middle East Peace Process Refugee Working Group. Jane has a Graduate Diploma in Foreign Affairs and Trade and Bachelor of Arts (Asian Studies) from the Australian National University. In the course of her career, she has achieved competency in Mandarin, Arabic, French and Pijin. Jane is representing the Hon. Greg Hunt MP, Minister for Industry, Innovation and Science.
Professor Madeleine McManus is a Fellow of Engineers Australia and was the first female Chairman of the Victoria Division. In this role, she was actively involved in the rebuild of bushfire-affected areas in 2009 and led the Victoria Division to be the largest in the country, with the highest number of female members. In 2011 she became National Director for Engineers Australia, and was recently awarded Engineering Executive (EngExec) by her peers in recognition of her contribution in Engineering Management and Leadership, which has made her the highest qualified female Engineer in Victoria. Double degree qualified in engineering and commerce, she has extensive senior engineering management and consulting experience in Australia and France, delivering large scale global multi-discipline projects. She currently has a portfolio career, where she is Director of Industry Engagement for Monash University and holds a number of Board and Advisory roles. Madeleine has been appointed to a number of industry and community boards. Since 2012, she has served on the Victorian Minister of Innovation Panel to award Victorian Postdoctoral Research Fellowships. She is passionate about making a difference, promoting STEM and encouraging greater diversity within her profession.
Dr Saraid Billiards is the Director of the Research Grants team at the National Health and Medical Research Council (NHMRC). She is responsible for several schemes including Project Grants with an annual budget of approximately $500 million. As Director, Saraid is responsible for ensuring that the peer review of all applications is of the highest international standard so that only the best research is funded. Saraid is also responsible for the NHMRC's Women in Health Science Working Committee – established to identify barriers and enablers to the progression and retention of women in health and medical research – and is an active participant in the peer review of a number of other research support schemes. Saraid completed a PhD in neurophysiology at The Monash University in 2003, and worked for five years in the Department of Neuropathology at the Harvard Medical School, Boston, USA. Her research focused on the underlying neuropathology of perinatal brain injury, in particular, cerebral palsy and stillbirth. Upon returning to Australia, Saraid continued her research at The University of Melbourne before taking up a position at the NHMRC. Saraid is currently seconded to the SAGE Pilot with the Australian Academy of Science.
Jacinta Duncan is the Director of the Gene Technology Access Centre (GTAC). She has 18 years' experience in education and instructional design, applying her passion for the life sciences to creating immersive learning journeys. With the GTAC team she increased student participation in programs from 7,000 to more than 15,000 annually; strengthening onsite programs, developing outreach initiatives and growing capabilities and connections that position GTAC as a world class education facility. Jacinta applies the tools of scientists, such as bioinformatics programs and latest research technologies, to enhance the learning journey and increase awareness of convergence science, allowing students to experience the interdisciplinary nature of science in Victoria. Her experience in scientific research provides strengths in communicating with scientists and translating their research. Jacinta is a contributing author to Nelson Biology text books and contributed to developing the Australian Biology curriculum. As a lecturer in science education at the Melbourne Graduate School of Education, Jacinta instilled mindfulness in applying educational theory to practice and in promoting a shared language of the education profession. Jacinta brings together education and science academics providing a platform for education research to emerge from the Centre.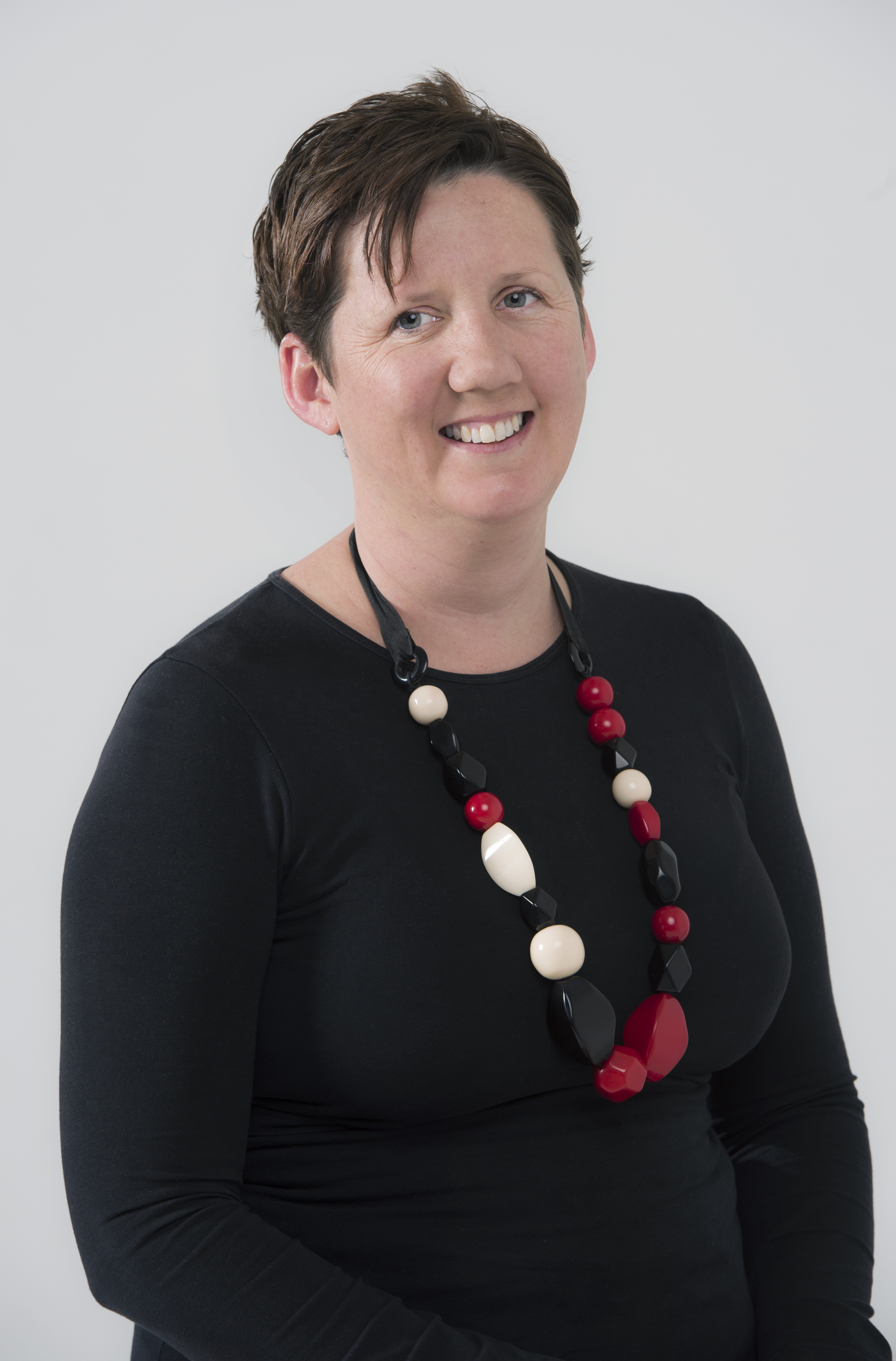 Dr Julie Wheway, Marketing and Communications Manager, gemakerr Julie Wheway is a communications specialist who combines her love of science research with her interests in science communication and teaching. As a part of the gemaker team, Julie uses her knowledge of science, research and business to develop and implement communications strategies and marker research for a range of clients including universities, researchers and small businesses. Most recently, at the University of Wollongong she was pivotal in promoting a new STEM syllabus, which aims to contextualise curriculum content using problem based learning activity for secondary students whilst also, deepening the relationship between the secondary and tertiary systems in engineering. Prior to joining the gemaker, Julie worked as a researcher and lecturer in the field of immunology at the University of Sydney. Julie's 15 year academic career saw her complete a PhD in Immunology at UNSW before going on to become a Young Garvan Postdoctoral Fellow in 2007, and an NHMRC Postdoctoral Fellow in 2009. At the Garvan Institute of Medical research, Julie was awarded the 2004 QANTAS Australia Young Scientist of the year. An experienced presenter both domestically and internationally, Julie has shown her passion for science by engaging with the community through events, mentoring and education. Julie Wheway on Twitter: @juleswee
Dr Nikola Bowden is Group Leader at the Hunter Medical Research Institute, University of Newcastle. She graduated from the University of Newcastle with a Bachelor of Biomedical Science (Honours) and a PhD in Medical Genetics in 2006. Since then, Nikola has been a postdoctoral fellow at the University of Newcastle, with training at the National Cancer Institute in Washington DC, USA. She is currently a Cancer Institute NSW Career Development Fellow at the Hunter Medical Research Institute in Newcastle. Nikola leads a team of researchers investigating the repair of DNA damage caused by sunlight and chemotherapy in melanoma. They discovered melanoma cells cannot recognise DNA damage, which results in melanomas developing after sun exposure and why traditional chemotherapy does not work. Nikola is also Chair of the Early-to-Mid Career Researchers Forum with the Australian Academy of Science and on the Executive of Women in STEMM Australia. Nikola on Twitter: @nikolabowden
Heather Catchpole is the co-founder and Managing Director of Refraction Media. Heather has developed over 30 STEM-based teacher resources – such as the Science and Myths Behind Speeding, Food for the Future and the Crystallography Curiosity Files – which have reached 100,000 educators. She produced an animation series for Earth Science WA that received 60,000+ views, as well as overseeing the production of the Ultimate Science Guide, the Ultimate Engineering Guide and the Postgraduate Survival Guide. In partnership with Google, she launched Careers with Code, a magazine and website showcasing exciting career pathways that incorporate code. A former staff journalist at the ABC, Heather specialises in digital and magazine content creation in science for adults and kids. As Managing Editor of COSMOS magazine, she led a team of 17 to produce rich, in-depth content in health and science research and developed and launched COSMOS's iPad edition, voted by Apple best of the App Store in 2012. The Editor of KnowHow, a magazine specialising in the nexus of business and science, she was shortlisted as Business Editor of the Year 2014, Publishers Australia Excellence Awards and a finalist in the 2015 Women in Media awards. Heather has written five science books, and worked with many of Australia's leading universities and science organisations. Heather on Twitter: @hcatchpole
Gavin Fox-Smith is the Managing Director of Johnson and Johnson Medical Devices and Chairman of the Medical Technology Association of Australia. His career in Medical Devices spans almost three decades, with the last 18 years at Johnson and Johnson. During this time, Gavin has held a number of senior commercial and general management roles across Australia/NZ and the Asia Pacific region. Since 2012, Gavin has provided leadership and shaped strategy through his role as Managing Director of Johnson & Johnson Medical Devices for Australia and New Zealand. He is a member of the Asia Pacific Regional Leadership Team. He is also the Chair of Johnson and Johnson Medical Devices' Global Marketing Council. Gavin has a strong and consistent record of leading organization growth, change and transformation; and is well known for his track record of developing outstanding leaders, and ensuring a diverse and inclusive workforce. Gavin is a also strong advocate for improving community health and education. Gavin on Twitter: @GavinJJMANZ
Scientia Professor Veena Sahajwalla, 'Eco Alchemist', is one of the world's leading innovators in the field of sustainable materials use and an international award-winning scientist and engineer. She is passionate about mining the mountains of rubbish and waste materials produced by modern society and re-using them in industrial processes or to create new goods. Veena is founding Director of the Sustainable Materials Research & Technology (SMaRT) Centre at the University of New South Wales, Australia. Her research – integrated with core industry partner OneSteel – has resulted in a world-first, patented, environmentally-friendly process called Polymer Injection Technology for recycling end-of-life plastics/rubber in electric arc furnace steel-making, resulting in the production of 'Green Steel'. Veena is also an Australian Research Council Georgina Sweet Laureate Fellow. This Fellowship allows Veena to both undertake a dedicated research program that transforms toxic electronic waste (e-waste) into value added metal and alloys, as well as implement 'Science 50:50', a program designed to inspire and encourage women to pursue careers in science and technology. Veena on Twitter: @veenasahajwalla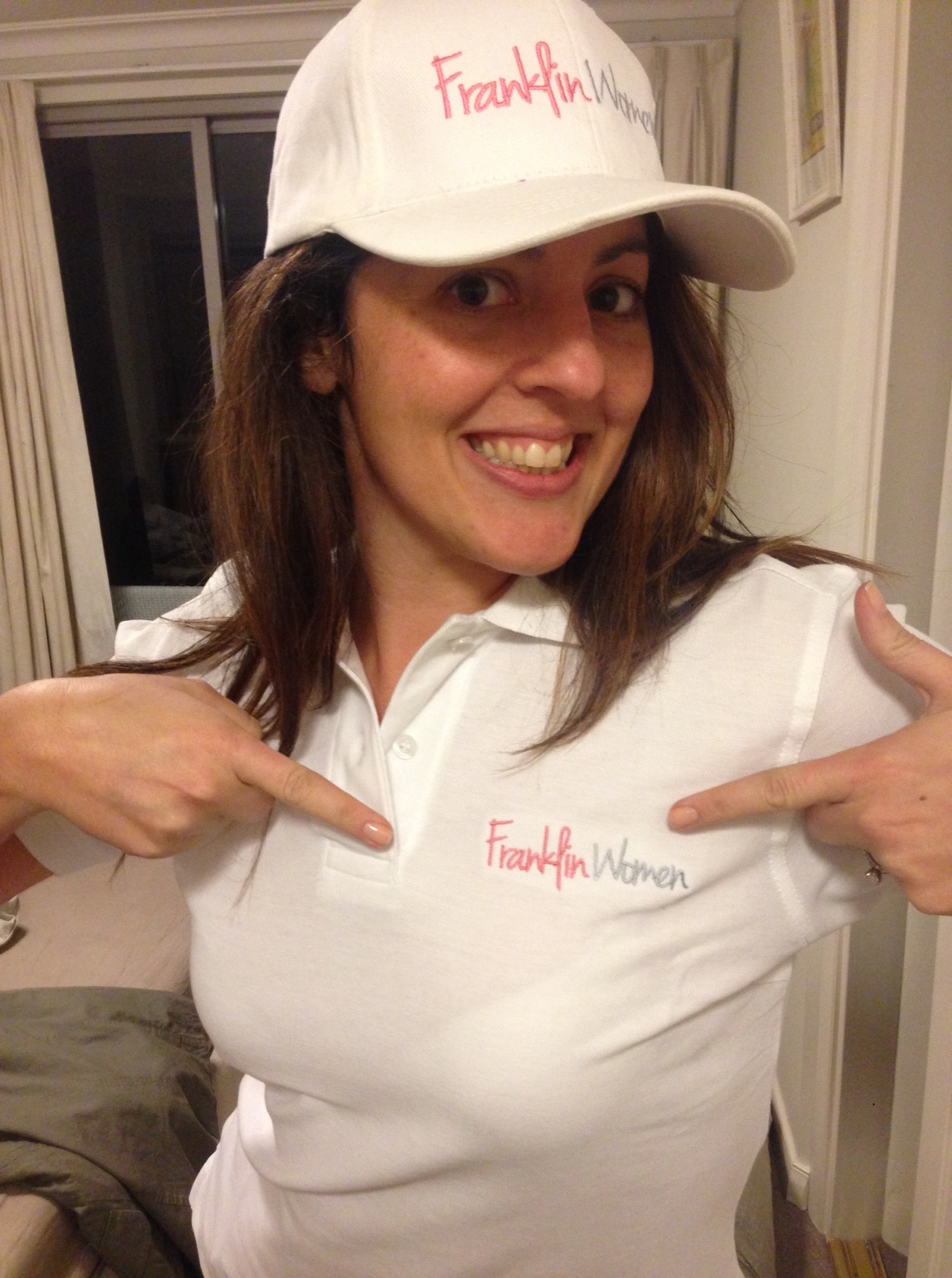 Dr Melina Georgousakis is a public health researcher in the area of infectious disease and immunisation. She completed a Bachelor of Science with Honours at The University of Sydney, followed by a PhD and post-doctoral position at the Queensland Institute of Medical Research. Her PhD research was focused on the design and development of novel vaccines against the bacterial pathogen Group A Streptococcus. Melina has now moved into public health research of vaccine preventable diseases, completing a Masters in Public Health at The University of Sydney in 2012. Melina is a Senior Research Officer at the National Centre for Immunisation Reserch and Surveillance, Lecturer in the School of Public health, The University of Sydney and Founder of Franklin Women. Melina on Twitter: @Melina_Gee
Topaz Conway is the Chair PAFtec Pty Ltd, Chair Springboard Australia, Director Telstra Industry Advisory Board, and Commercialisation Advisor for the Accelerating Commercialisation (AC) Program. Topaz has been growing businesses for over 20 years, including two of her own. She started working with start-up companies in Seattle, USA in 2000, as a Founder, CEO, Venture Capitalist and finally as an Investor. Her experience spans a number of industries, including IT, e-commerce, bio-engineering, and med-tech. She currently Chairs PAFTec Pty Ltd, a respiratory protection device company, that has grown from startup to global sales of $6.4m  in the past 3 yrs. Topaz chairs the not-for-profit Springboard Enterprises Accelerator Program, a globally recognised accelerator, network and ecosystem for women-led companies to access investment and grow global businesses. She is also a Director on the Telstra Industry Advisory Board, a Commercialisation Advisor to the AC Grant Program and continually accessing Australia's top innovation companies. Topaz on Twitter: @TopazConway
Tony Peacock is the CEO of the Cooperative Research Centres (CRC) Association and an adjunct professor at the University of Canberra. He brings more than two decades of experience in leading Australian applied research organisations and is a 2014 Monash University Churchill Fellow on university-business relationships. Tony on Twitter: @crcassoc
 Fiona Hayes is the President of Women in Technology QLD. She is an experienced and highly self-motivated General Manager with experience in a broad range of industries.  Fiona chairs the board of WiT QLD which has over 3,500 members and has extensive experience in leading teams and developing programs that support individuals and business to achieve success. Fiona on Twitter: @hayeshaffj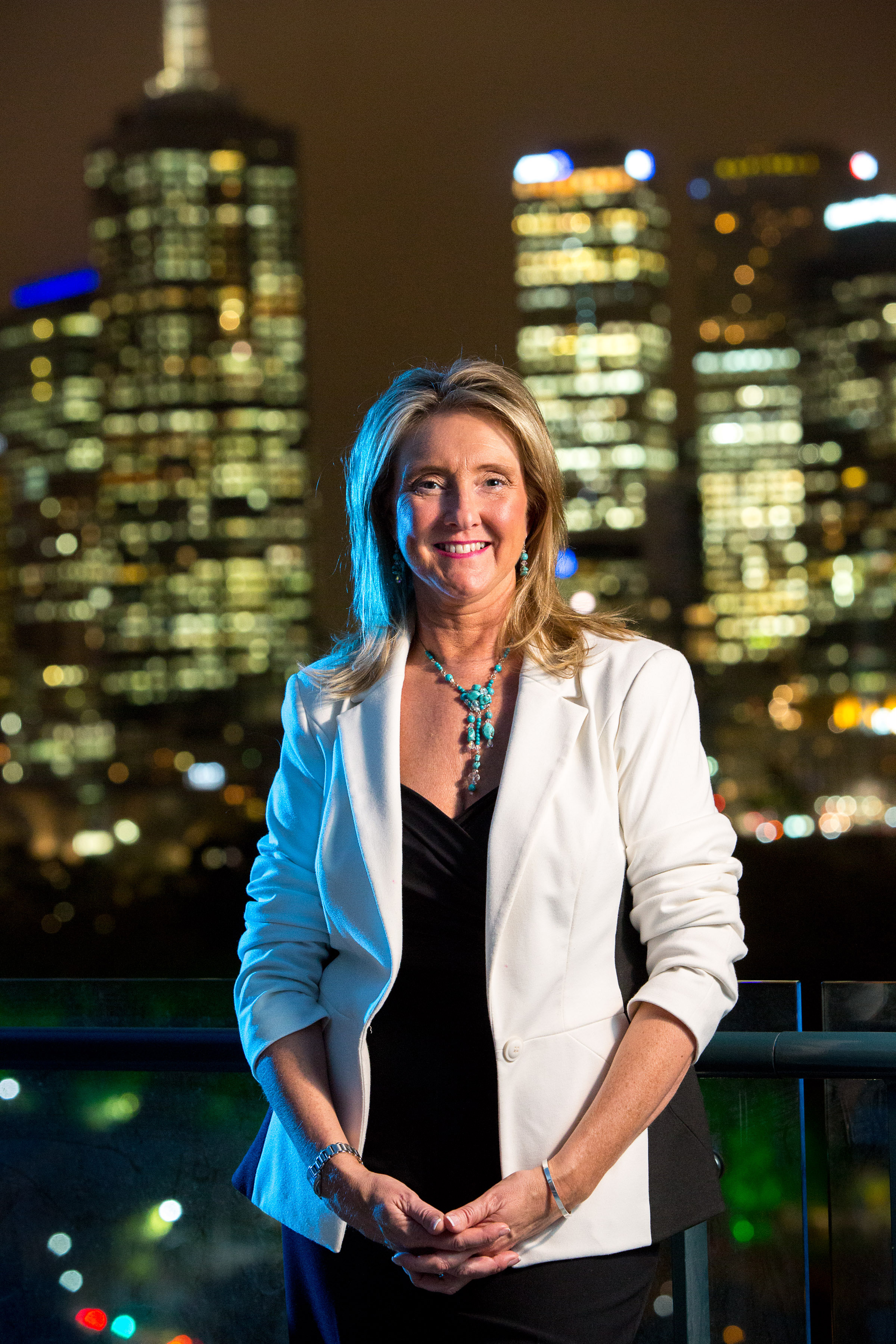 Julia Page is the CEO of veski. Her career spans the public, private and philanthropic sectors in Australia and in the UK. Since 2004, Julia has worked with senior representatives of government, business and academia to establish veski as the pre-eminent organisation for bringing globally competitive researchers and scientists to Victoria. Julia is the Chair of the veski inspiring women and diversity working group, and was instrumental in designing the Inspiring Women Fellowships to support future leaders juggling carer and career commitments to remain competitive in their field. She has also delivered an enhanced professional development and networking program for women in business, academia and government across Victoria. Julia is a member of the National Innovation and Science Agenda Women in STEM and Entrepreneurship project and has made significant inroads into developing programs supporting students, including the veski kickstart program to transition PhD students and postdocs into careers in industry. Originally from the UK, Julia has a BSc (Hons) degree from the University of Essex, UK and is a postgraduate of Harvard University's John F. Kennedy School of Government in Emerging Leadership. Julia on Twitter: @julialpage
Marnie Carroll is the Corporate Communications Manager with L'Oréal Australia and New Zealand, For Women in Science. As a member of the Communications leadership team, she has a key role in the development of programs to connect employees to the company's mission. Marnie also work closely with Human Resources to continually develop the workplace culture. Her goal is to maximise trust and credibility with employees, and to ensure messages are delivered in a meaningful and timely way.